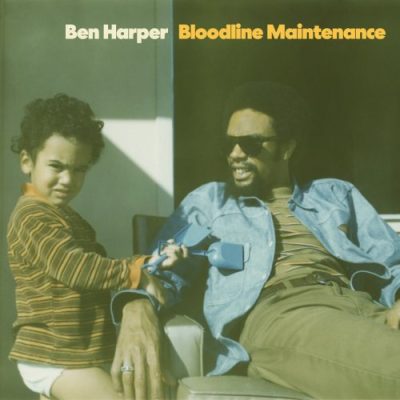 Artist: Ben Harper
Album: Bloodline Maintenance
Label: Chrysalis Records
Year Of Release: 2022
Format: FLAC (tracks+.cue)
Tracklist:
1. Below Sea Level (1:48)
2. We Need To Talk About It (2:54)
3. Where Did We Go Wrong (2:44)
4. Problem Child (4:32)
5. Need To Know Basis (2:00)
6. It Ain't No Use (3:29)
7. More Than Love (3:07)
8. Smile At The Mention (3:39)
9. Honey, Honey (3:32)
10. Knew The Day Was Comin' (2:10)
11. Maybe I Can't (2:12)
"It was like I was moving forward and venturing into places I had never been before. Taking everything I've learned from every other record and kind of setting fire to it all and starting over," Ben Harper says of his new album Bloodline Maintenance. "And I knew the sounds I was hearing in my head were so unorthodox that I had to do most of it myself." The result is a fearless and immensely soulful work largely inspired by the loss of a longtime friend and the lingering influence of a mercurial and charismatic father. Along with guitar and bass, Harper also played the drums including an eclectic assortment of percussions. The deliberately open spaces and accented beats influenced in large part by the exploratory rhythms of the hip-hop he has loved since his teens. The result is less a direct influence than the applying of hip-hop's inventiveness to longstanding paradigms of soul, blues and jazz, spinning it all forward into a reconfiguration of a new black Americana. Bloodline Maintenance is both a political and personally revealing work. It is soul music, but never a stylistic tribute to some bygone era. The sound and words are essential and undeniably timely. Harper acknowledges that much of the exploration on the record was fueled by an awareness of time. "It's this notion of mortality and the people we have lost. The way I hoped it would all turn out and the realization that, as beautiful as it all can be, perhaps none of it matters beyond these moments.