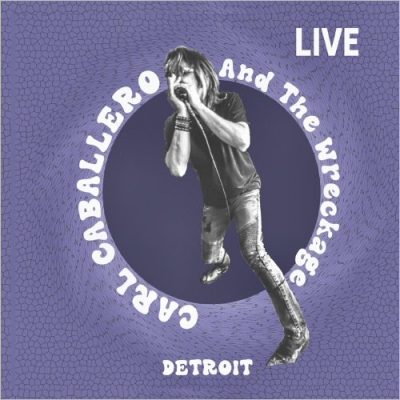 Artist: Carl Caballero & The Wreckage
Album: Live (Detroit)
Genre: Harmonica Blues, Blues Rock
Year Of Release: 2023
Format: FLAC (tracks)
Tracklist:
1. Walking Blues (Live) ( 5:29)
2. Memphis (Live) ( 3:50)
3. Someday After A While (Live) (10:08)
4. Just Want To Make Love To You (Live) ( 5:30)
5. Rock This House (Live) ( 5:20)
6. Hurricane (Live) ( 4:55)
7. Papa Was A Rolling Stone (Live) ( 6:28)
8. Hip Shake (Live) ( 7:21)
As a native of West Memphis, Arkansas, the harmonica takes on a new meaning as a lead instrument in the hands of Carl Caballero. He is one of the most exciting talents to emerge out of the big city roots and blues scene in some time. His energy has proven to be a potent force for many years along the road house circuit that links Detroit and Chicago. In between Caballero has often headed south on musical sojourns to spend time soaking up musical inspiration on the very soil where blues and country originally fused to give us Rock and Roll half a century ago. Years of touring with Overture Records recording artists the "Sharecroppers of Soul" and Willy Dixon's long time guitarist, John Watkins, has helped to give Caballero the experience to hold his own with all the important harmonica players, past and present, yet he remains independent and innovative enough to always seek new musical ground. Inspired originally by players like Little Walter and Jerry Portnoy, along the way he has shared the stage with such harp luminaries as Junior Wells and Sugar Blue.