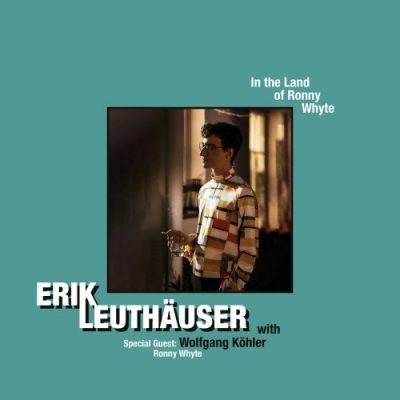 Artist: Erik Leuthäuser
Album: In the Land of Ronny Whyte
Label: Mons Records
Year Of Release: 2022
Format: FLAC (tracks)
Tracklist:
01. Here's Looking at You
02. People, Places, Things
03. Something to Write Home About
04. Paris in the Snow
05. Always December
06. My Heart Has a Mind of It's Own
07. I'll Tell You What
08. The Lady's in Love with You
09. Are You with Me?
10. A Face Like Yours
11. The Legacy
12. The Ballad of the Sad Young Men (Live)
13. Berlin ist 'ne berüchtigte Stadt
Among all the young, contemporary jazz singers who are finding their own way with the music, Erik Leuthäuser is a unicorn. German-born and based in Berlin, Erik is fast becoming known for giving fresh voice to a connoisseur's array of treasures from the Great American Songbook. […] This new album finds him focusing on a longtime mainstay of the New York night. Since the late 1960s, singer-pianist Ronny Whyte has held court in the city's smartest cabarets and jazz clubs. Eternally boyish yet hip, casual yet meticulous, Ronny is a bottomless font of sophisticated songs and the composer of many fine ones himself.