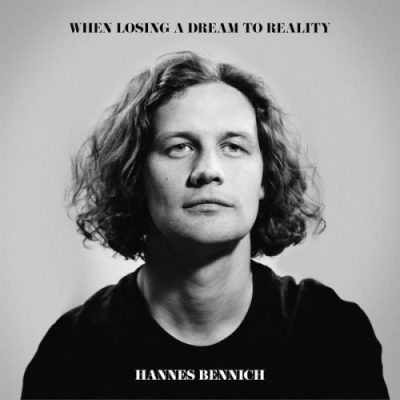 Artist: Hannes Bennich
Album: When Losing a Dream to Reality
Label: Whirlwind Recordings
Year Of Release: 2022
Format: FLAC (tracks)
Tracklist:
1. Billy's Charm (07:36)
2. Not American (07:16)
3. It Ends Now (feat Helen Salim) (06:03)
4. Non-Religious (Intro) (01:06)
5. Non-Religious (06:32)
6. For Essie (07:19)
7. Interlude // In Peace (08:31)
8. The Traveller (05:40)
9. A Flower's Last Wish (05:56)
Personnel:
Hannes Bennich – alto saxophone
Britta Virves – piano
Tomas Sjödell – double bass
Emil Norman – drums
Helen Salim (track 4) – vocals
When Losing A Dream To Reality is the debut album from Swedish alto saxophonist and composer Hannes Bennich. Bennich is one of the most interesting new voices on the Scandinavian scene and presents all-original compositions for his first outing written for his band of pianist Britta Virves, double bassist Tomas Sjödell and drummer Emil Norman. Special guest vocalist Helen Salim joins for one track. The album is based around dream narratives: "I wrote music with different versions of dreams ending up perhaps not the way you want to. Like a winding path that can go in any direction," explains Bennich.
Album opener 'Billy's Charm' was inspired by Billy McFarland (the founder of the failed Fyre Festival): "I just felt he had this big dream and vision but ended up with an amazing disaster." The track features hypnotic sax lines and a gripping solo section in which Bennich and Virves trade off each other before Sjödell shows off his wares.
'Not American' begins with a modern-American feel but morphs into a free-contemporary sound. Bennich says it's, "a reminder for myself that I will never be this guy growing up in New York in the 30s, I will be a very Swedish guy with my own history. It's like my own wake up call to remember that I have my own strings and my music will sound different." 'It Ends Now' features guest vocalist Helen Salim and was written in the midst of COVID-19, "that was the one I wrote when I missed my family and the dream of it being over," Bennich explains. Toward the end of the track, Salim's vocals meld with Bennich's sax lines so seamlessly they become indistinguishable.
'Non-Religious' is, "something I've been dealing with my whole life," says Bennich, "growing up in a non-religious home but having a lot of religious friends, I've seen how beautiful that community can be". The track is split, beginning with a solo bass intro which Bennich describes as, "a single voice starting the conversation." The main track centres around a compelling motif which is introspective and calming. 'For Essie' is dedicated to Bennich's niece and the "dream concept is like growing up with lots of dreams."
'Interlude In Peace' feels self-contained yet experimental, driving yet unhurried. 'The Traveller' features particularly impressive kit-work from Norman and a meandering melody line from Bennich. He says: "I've been thinking about traveling a lot. Nowadays it's much harder to dream of a place and really feel like you explore. You Google the 10 best places to visit and see the photos. When you get there, you take your own pictures and leave. It kills the feeling of exploring, so I had this traveller in mind and an old-school kind of travel."
The last track on the album is 'A Flower's Last Wish'. "My father told me flowers can sometimes bloom as a last attempt to spread before they die. It's something that resonated with me," reflects Bennich, "the perfect end to a beautiful dream."