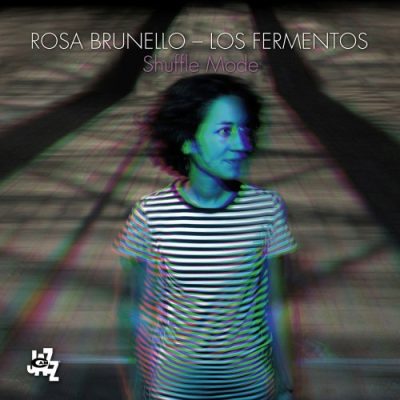 Artist: Rosa Brunello and Los Fermentos
Album: Shuffle Mode
Label: Cam Jazz
Year Of Release: 2019
Format: FLAC (tracks)
Tracklist:
01. Shuffle Mode (0:34)
02. Be Human (5:22)
03. Pure (5:22)
04. White Hair (8:07)
05. Tituz Rock (4:38)
06. Before Falling Asleep (4:57)
07. New Chapter (4:55)
08. Il Barone Rampante (4:12)
09. Running In The Clouds (4:31)
Bassist Rosa Brunello is a rising star of modern jazz. Her third Cam Jazz release is a supremely confident set of modern themes, with instrumental skill augmented with electricity and effects, greatly expanding the music's colour palette and textures. On 'Shuffle Mode', Brunello's regular group Los Fermentos consists of saxophonist Michele Polga, guitarist Frank Martino, and still with the group, drummer Luca Colussi. Together, and with the collusion of a bag of electronic effects, they create music that is alert, contemporary and packed with unexpected twists and turns. Modern jazz has never been short of highly creative bass players who are also leaders, and Brunello belongs confidently to that tradition, driving the music from the centre, shaping it and bringing to it a joyous energy that is already the unifying characteristic of all her work so far.