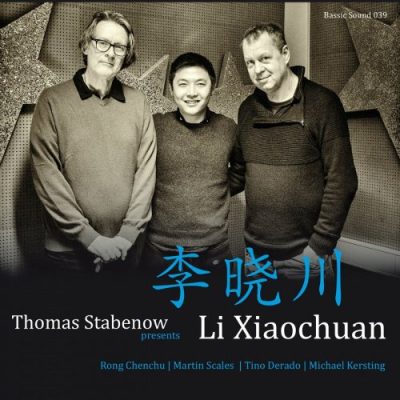 Artist: Thomas Stabenow, Li Xiaochuan
Album: Thomas Stabenow Presents Li Xiaochuan
Label: recordJet
Year Of Release:
Format: FLAC (tracks)
Tracklist:
01. Ba-Lue Bolivar Ba-Lues-Are
02. What's New
03. My Funny Valentine
04. Barbados
05. I Fall In Love Too Easily
06. Caravan
07. Comes Love
The new album by talented bassist Thomas Stebenow, who is also the founder of this label, is released to introduce the talent of Shanghai trumpeter Li Xiaochuan to the world. A trio of trumpet-bass-drums, and a quartet with Martin Scales on guitar and Tino Delardo on piano are included. It is an album full of swingy and poetic feelings through musicians living in various cities such as Shanghai, Berlin, Frankfurt, and Heidelberg.