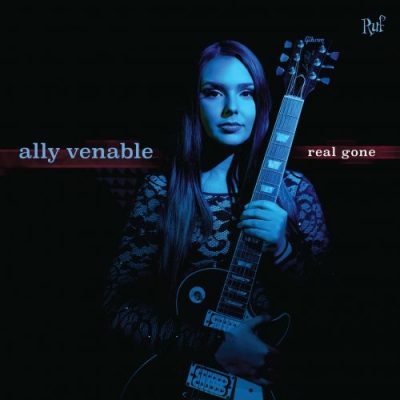 Artist: Ally Venable
Album: Real Gone
Genre: Blues, Blues Rock
Label: Ruf Records
Year Of Release: 2023
Format: FLAC (tracks)
Tracklist:
1. Real Gone (3:15)
2. Going Home (3:30)
3. Justifyin' (3:41)
4. Broken And Blue (4:23)
5. Don't Lose Me (3:38)
6. Any Fool Should Know (3:19)
7. Texas Louisiana (2:56)
8. Kick Your Ass (3:25)
9. Blues Is My Best Friend (3:40)
10. Gone So Long (3:46)
11. Hold My Ground (3:47)
12. Two Wrongs (3:04)
Texas blues/rock guitarist, vocalist, and songwriter Ally Venable has made her fiery presence known around the world since the release of her debut album No Glass Shoes in 2016. Now, with her fifth solo effort Real Gone! about to drop on Ruf Records in March 2023, Venable feels she is coming of age and maturing as a songwriter and performer.
The new record, produced by Grammy winner Tom Hambridge, features guest appearances by Joe Bonamassa and living legend Buddy Guy. Songs like her duet with Guy "Texas Louisiana" and the title track "Real Gone!" crackle and smoke with the electric presence of a star charting her own course. Ally's sound is fully contemporary, rooted in the bedrock of American music, and built on the kind of talent that only presents itself every few generations. Her guitar work is wiry and ferocious and her vocals sparkle and strut. She's one of today's top blues artists by any measure and her career is only picking up speed.
This year, Ally will be opening for Buddy Guy on his farewell tour, rocking Europe again on the Blues Caravan Tour, and doing her own headline shows domestically and abroad. She's had a rapid rise to fame but gives off the vibe of someone who loves her life and is ok with it all. "I started playing guitar when I was 12 years old," she said. "I'm 23 now, and I've been able to tour, see the world, and make people happy with my music. Nothing can get better than that!"