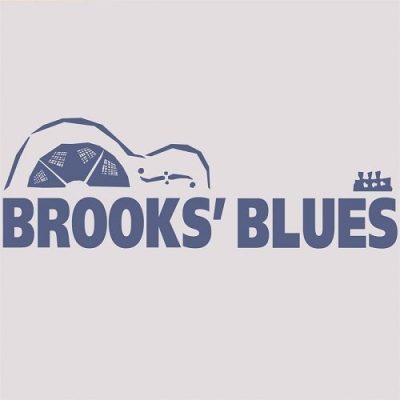 Artist: Brooks Williams
Album: Brooks' Blues
Label: Red Guitar Blue Music
Year Of Release: 2017
Format: FLAC (tracks)
Tracklist:
01. From Four Until Late
02. My Babe
03. Trouble in Mind
04. You Never Can Tell
05. Save the Bones
06. Backwater Blues
07. On the Rolling Sea
08. Statesboro Blues
09. Mother Earth
10. Sitting on Top of the World
11. Hesitation Blues
12. I Will Do My Last Singing
Folk-blues guitarist and singer Brooks Williams is as adept playing traditional blues as he is singing his own contemporary folk songs. His voice has been endlessly compared to James Taylor's and yet his unique renderings of self-penned and blues classics on guitar make him an original.
Based in western Massachusetts for most of the 1990s, Williams was born in Statesboro, GA and lived in other small towns in Georgia, Alabama, and Mississippi while growing up. In his youth, he heard a lot of gospel and roadhouse blues, but after he discovered rock & roll, he forgot about blues until one day in 1987, when he opened for blues/folk diva Rory Block at a club in upstate New York. Block inspired Williams to rediscover the acoustic blues he knew in his youth, and he began teaching himself songs by Robert Johnson, Muddy Waters, and Little Walter Jacobs.
Williams began to draw more of his performing persona from classic blues, and while working the folk circuit, opening up for crafty songwriters like Cheryl Wheeler, Bill Morrissey, and John Hiatt, he also began to develop his own skills as a songwriter. Since then, Williams' live shows have become an artful mix of classic acoustic blues, original blues songs, and self-penned contemporary folk songs. His development as a songwriter has been speedy, and he's got a slew of albums to prove it — Hundred Year Old Shadow (1999), Seven Sisters (1997), Knife Edge (1996), Inland Sailor (1994), Back to Mercy (1992), all for the Green Linnet Redbird label — as well as 1991's How the Night-Time Sings, 1990s North from Statesboro, and 1989's Red Guitar Plays Blue on his own Red Guitar Blue Music label. After this incredible hot streak of original albums, Williams decided to step back and attempt a straight guitar album, leading to 2000's Little Lion. Showcasing his impressive technical skill, that record was his apex as a virtuoso, as he began to cut back on his complicated guitar licks and work on his flexibility as a songwriter. The Dead Sea Cafe compilation came out soon after, acting as a proper introduction to those who might not have access to his earlier work. His next two records, 2001's Skiffle- Bop and 2003's Nectar, were folk-pop albums that freely incorporated elements from other genres and played off of Williams' strengths as a songwriter.
Richard Skelly