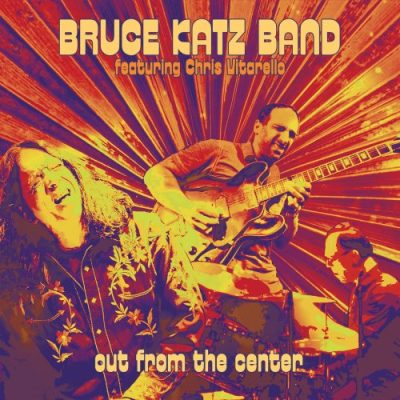 Artist: Bruce Katz Band feat. Chris Vitarello
Album: Out from the Center
Label: Dancing Rooster Records
Year Of Release: 2016
Format: FLAC (tracks)
Tracklist:
01. Don't Feel So Good Today
02. Schnapps Man
03. The Struggle Inside
04. Blues from High Point Mountain
05. Out from the Center (Hippie Tune) [feat. Chris Vitarello]
06. All Torn Up
07. Bessie's Bounce
08. Dis-Funkshunal
09. Another Show
10. Think Fast
11. You Got It
The new CD from legendary keyboardist and four time Blues Music Award Nominee Bruce Katz also features the exciting and brilliant guitarist and vocalist Chris Vitarello. Chris has been performing with the Bruce Katz Band for ten years, but really steps into the limelight on this album, singing and writing tunes, along with Katz. In fact, this album is a true complete band effort, with longtime drummer Ralph Rosen also contributing tunes to the CD, alongside the bandleader, Bruce Katz.
Out From the Center is both eclectic and accessible, incorporating emotional blues rooted music as well as traveling the wide world of blues , as Katz calls it. This means the band touches down on jam tunes, traditional piano blues and Boogie Woogie and Hammond B3 powered soul jazz as well.
The album consists of eleven original tunes, and continues the band's tradition of combining virtuosic playing, raw emotion and a truly original sound, one that is coming from the soul of the Blues tradition while simultaneously growing that tradition. This is exciting, vital music from a band in its creative prime.