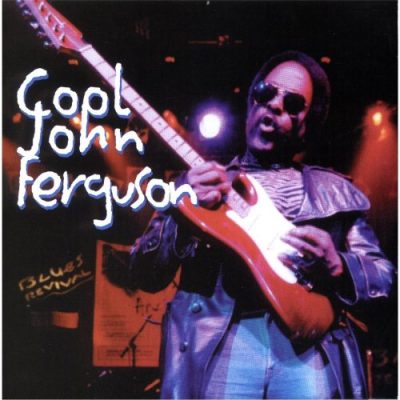 Artist: Cool John Ferguson
Album: Cool John Ferguson
Label: Music Maker Recordings
Year Of Release: 2001
Format: FLAC (tracks)
Tracklist:
01. The Cat Ate the Rat, The Rat Ate the Wizard
02. Here Comes Floyd
03. I Love You
04. Strollin' by the Waterfront
05. Miss You Like the Devil
06. Tater Done
07. Let No Woman
08. Pre-Alex Stomp
09. Send up My Timbers
10. Log Cabin Woman
11. I Got a Right to Cry Sometimes
12. Cootie's Jam
The legendary entertainer Taj Mahal says, "Cool John is among the five greatest guitarists I have heard in my career."
John was born on Saint Helena Island off the coast of South Carolina. His mother is of the Gullah people and John grew up with the old ways all around him
Born December 3, 1953, John has been playing the guitar since age three. At five he was playing church music professionally, often out-seating musicians ten times his age.
John has recently come to Pinnacle, North Carolina from his home in Beaufort, South Carolina to lend his talents to the efforts of Tim Duffy and the Music Maker Relief Foundation, performing on the national Winston Blues Revival Tour as a solo act and with artists Beverly "Guitar" Watkins, Carl Rutherford and Captain Luke both on the road and in the studio.
John's musical path is immersion. The man breathes music and plays from the inside out. He commands the rare ability to develop a theme on the fly, incorporating every element of the musical environment along the way and somehow summing them all up neatly when he feels the end coming. His improvised pieces carry the aesthetic sensibility of careful, painstakingly crafted works, which in fact they are; it is simply all done in real time. Coupled with the willingness to play with anybody, any time, in any style, familiar or not, John Ferguson possesses a formidable talent that is making him a force to be reckoned with in the music industry.