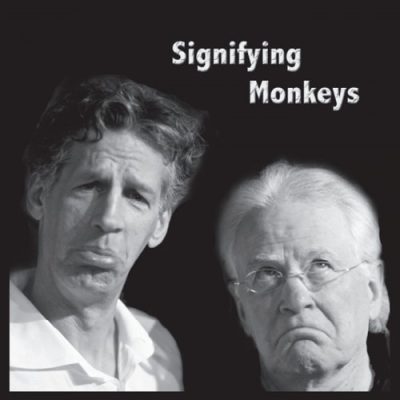 Artist: Doug James, Doc o' Rock
Album: Signifying Monkeys
Year Of Release: 2014
Format: FLAC (tracks)
Tracklist:
01. Love's Golden Rule
02. Polk Salad Annie
03. Repo Man
04. Remedies & Fixins
05. Common Ground
06. Good Man, Good Woman
07. Groove Me
08. I Got the Feeling
09. Prison of Love
10. Soulful Strut
Having collaborated live on innumerable occasions over the past decade, Ari "Doc o' Rock" (bass/producer), Doug James (vocals), and Billy Shaffer (drums) figured it was high time to commit to audio posterity. With typical light-hearted, high-energy approach, the trio lays the basis for 10 tunes – 3.5 original and 6.5 classic covers – showing off their eclectic taste and showcasing many of Chicago's finest jazz and rock musicians. The song selection criteria was "songs we really like," and the choice of musician collaborators required passionate and tasteful players, including a 4 piece horn section. Each tune leaves plenty of space for improvisation, just like their live performances.