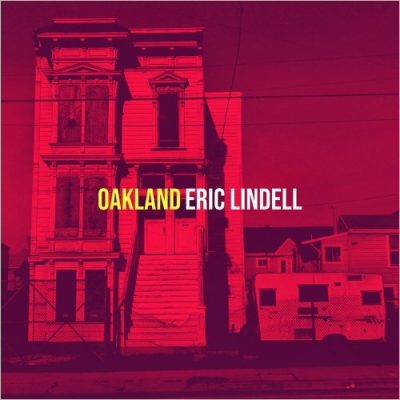 Artist: Eric Lindell
Album: Oakland
Label: Sparco
Year Of Release: 2023
Format: FLAC (tracks)
Tracklist:
1. Moving Through The Night (3:51)
2. Softer Sand (3:48)
3. Tall Tales And Cowboy Songs (3:34)
4. Do You Ever Miss Me (3:19)
5. Let Me Go (3:41)
6. Bruce Cafe (3:03)
7. Cowboys Bikers And Tuff Guys (4:17)
New Orleans-based singer/songwriter and guitarist/multi-instrumentalist Eric Lindell melds West Coast rock, swampy Gulf Coast R&B, hard country, and Memphis soul in a hybrid American roots music that, while thoroughly respectful of traditions, blazes a trail of its own.
Born in San Mateo, California, Lindell spent much of his youth in nearby Santa Rosa and Forestville. Although he worked as a baker by day, Lindell turned his focus to music in the evenings, honing his chops as a competent vocalist and guitarist by playing in bars around Sonoma County. He produced his debut album, Bring It Back, in 1996, and in 1999 he won the John Lennon Songwriting Competition with his original piece "Kelly Ann." That same year, Lindell relocated to New Orleans to pursue music as a career. The move was beneficial; Lindell soon hooked up with Galactic's Stanton Moore and began playing shows around town, frequently enlisting drummers Johnny Vidocovich and Harold Brown (from War) to sit in. He issued a self-released, self-titled record in 2002, but the following year saw him move to Sparco Records, where he released both Piety Street Session and EP Volume 1. Tragic Magic followed in 2005 and sparked serious interest from Alligator Records, which signed him. They released his Change in the Weather in 2006 and Low on Cash, Rich in Love in 2008. Lindell continued his prolific output with 2009's Gulf Coast Highway, another album of blue-eyed soul and confident guitar work before leaving the label for a few years. Lindell privately issued a couple of albums to sell at gigs — 2010's Cazadero and 2011's Between Motion and Rest — the two were combined in a two-disc release entitled West County Drifter on M.C. Records in 2011. That year also saw the release of Live in New Orleans, the first record from his New Orleans-based supergroup Dragon Smoke, which also featured Ivan Neville. The next year brought I Still Love You, another studio set from the guitarist. Dragon Smoke put out another live set, Live at Wanee 2015, but Lindell's next big project was Matters of the Heart. Released in the spring of 2016, Matters of the Heart was co-produced in part by Luther Dickinson and featured guitar from Anson Funderburgh. Lindell returned to Alligator for 2018's Revolution in Your Heart, with percussionist Willie McMains as his only accompaniment.
Marisa Brown