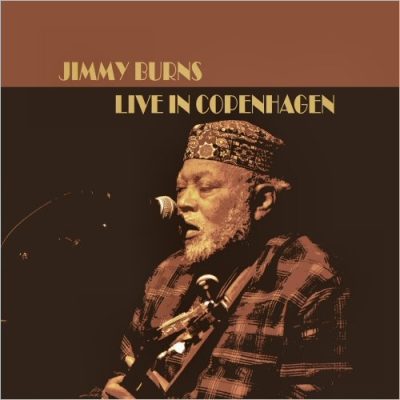 Artist: Jimmy Burns
Album: Live In Copenhagen
Year Of Release: 2023
Format: FLAC (tracks)
Tracklist:
1. Get Ready (Live) ( 8:20)
2. I Know You're Gone (Live) ( 4:57)
3. No Consideration (Live) ( 6:34)
4. Miss Annie Lou (Live) ( 5:29)
5. Stand By Me (Live) ( 6:30)
6. Cold As Ice (Live) ( 6:02)
7. Whole Lot Of Lovin' (Live) (10:40)
8. Rock Me Mama (Live) ( 5:30)
9. Never Make A Move Too Soon (Live) ( 5:04)
Live in Copenhagen contains nine tracks, which were recorded at two concerts respectively at Bartof Station in Frederiksberg and at Mojo Blues Bar in Inner Copenhagen. Jimmy Burns (guitar and vocals) is supported on the recordings by The Chicago Sessions Band, which consists of Laust "Krudtmejer" Nielsen on bass, Morten Lunn on guitar and Carsten Milner on drums.
The Bartof numbers also feature Chris Copen on piano and Thomas Melau on harmonica. It concerns the two cuts "I know you're gone" and "No consideration", which were recorded on Friday 3 December.
The rest of the tracks, which therefore originate from the concert at Mojo on Wednesday 1 December, feature Emil Balsgaard on organ and Nisse Thorbjørn (Copenhagen Slim) on harmonica.