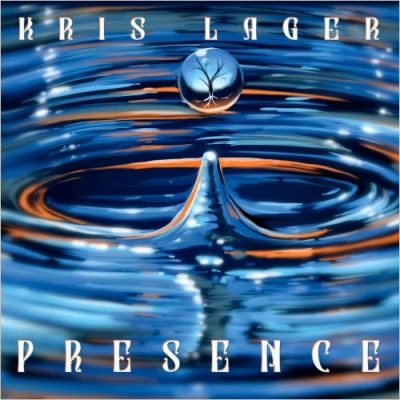 Artist: Kris Lager
Album: Presence
Label: Fervent Ameba
Year Of Release: 2022
Format: FLAC (tracks)
Tracklist:
1. Fly With The Stars (4:59)
2. Feel It In The Air (3:34)
3. Let's Dance Nice & Slow (4:12)
4. I Really Love You (3:40)
5. She's That Kind Of Woman (4:12)
6. Look Where You Can Find It (4:49)
7. You Ain't Gonna Do Me Like That (3:53)
8. Don't Try So Hard (4:13)
9. Summer Vibes (5:54)
10. Love Hate Thang (4:24)
11. Time To Get To Work (5:22)
"The concept of the album 'Presence' is to deliver a sound and vibe that allows the listener to feel the power of the present moment while also reflecting on the past. I think even in the sad songs off of the album there remains a sliver lining of light that can guide us out of the darkness and into a new sense of hope and purpose" Explains Kris. A true pandemic project, no doubt.
The album features 10 new original songs and a cover of King Floyd's classic soul tune 'I Really Love You'. The albums opening track and lead single 'Fly With The Stars' features a powerhouse guitar riff and a driving beat reminiscent of a Tom Petty & The Heartbreakers hit.
There are also live staples such as 'Let's Dance Nice & Slow', 'Feel It In The Air', and 'You Ain't Gonna Do Me Like That' both available on an album for the first time. There is even a track on the album with no guitar! The gospel tinged song 'Love Hate Thang' features Kris on the piano and organ.
The album honestly and accurately showcases Kris' evolution as a songwriter, musician, and producer who was involved in every step of the production. He wrote and recorded the record entirely himself on his Tascam 388 tape machine. This recording is truly an accurate artistic statement and an original recording directly from the artist himself.
'Presence' is also the 'Swan Song' for Kris and longtime drummer John Fairchild AKA 'Scooby Sha Bo Bo'. It marks their last recorded project together before parting ways after almost 17 years of recording and touring together. "For me, that's just another reason why this album serves as a beautiful time capsule. Scooby and I had a great chemistry from playing thousands of shows together and this is a great crescendo and documentation of who we were as a team."
Long time KLB touring Bassist, Joe Donnelly makes his first appearance on album with Kris. He is laying down the funky low end on three of the tracks: 'Let's Dance Nice & Slow', 'Love Hate Thang' and a tune he helped write 'Time To Get To Work'. The closing track on the album.