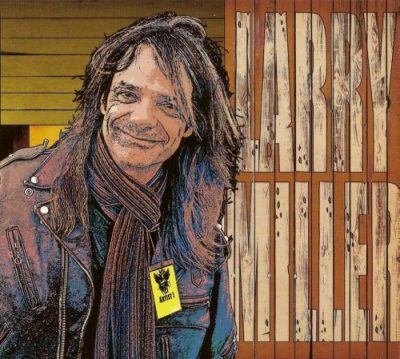 Artist: Larry Miller
Album: Larry Miller
Label: Big Guitar Records
Year Of Release: 2016
Format: FLAC (image+.cue)
Tracklist:
01. No More Mister Nice Guy [6:40]
02. Still Ain't Done With the Blues [3:59]
03. Black Oak Arkansas Hangman [4:13]
04. Calling All the Angels [4:48]
05. Come Hell or High Water [7:05]
06. Bathsheba [7:40]
07. Keeper of the Flame [5:06]
08. Mississipi Mama [5:34]
09. As Blue As Gets [4:14]
10. The Devil's in the Detail [6:24]
11. Yours and No Other [3:05]
12. The Wrong Name [11:15]
This compilation and 10th release from Larry Miller features tracks recorded over the last 10 years. There are three previously unreleased songs and the remaining tracks taken from five previous CDs, have all been remixed by Larrys long term sound engineer and co producer Neil Sadler at No Machine Studios, Wokingham, Berkshire. Larry chose the songs to highlight different sides of his song writing and guitar skills and to show that hes not just an in yer face blues rocker. Following Larry Millers stroke in August 2015, there are a lot of fans waiting for a new release and to be able to help Larry by buying his CDs. Larry continues to improve and hopes to be back on stage in the autumn winter 2016.