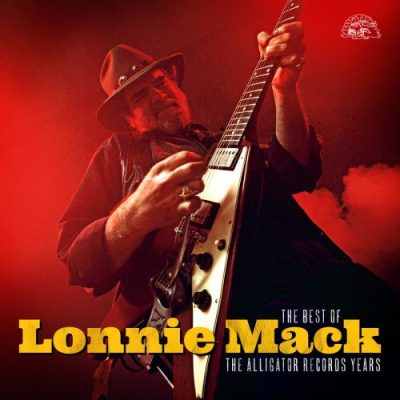 Artist: Lonnie Mack
Album: The Best Of Lonnie Mack – The Alligator Records Years
Label: Alligator Records
Year Of Release: 2015
Format: FLAC (tracks)
Tracklist:
01. Strike Like Lightning (remastered)
02. Cincinnati Jail (live) (remastered)
03. Natural Disaster (live) (remastered)
04. I Found A Love (live) (remastered)
05. Hound Dog Man (remastered)
06. Oreo Cookie Blues (remastered)
07. Riding The Blinds (live) (remastered)
08. Stop (live) (remastered)
09. If You Have To Know (remastered)
10. Double Whammy (remastered)
11. Fall Back In Love With You (remastered)
12. Satisfy Suzie (live) (remastered)
13. Tough On Me, Tough On You (remastered)
14. Camp Washington Chili (remastered)
15. A Song I Haven't Sung (remastered)
Over 74 minutes of scorching keepers from Lonnie Mack's celebrated Alligator years. Modern rock's first true guitar hero, Lonnie burst onto the national scene in 1963 with his groundbreaking single, Memphis. With his lightning-fast picking, soaring solos, wild whammy bar and huge, rough-hewn voice, his recordings (including the original Wham!) were venerated by a whole generation of string-benders. They had a huge influence on his #1 disciple, the young Stevie Ray Vaughan, who produced and played on Lonnie's Alligator comeback album, Strike Like Lightning. This Best Of features six tracks from that record, plus three from the follow-up, Second Sight, and six from his thunderous live release Live-Attack Of The Killer V.