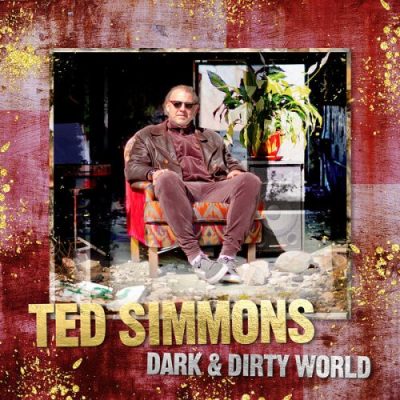 Artist: Ted Simmons
Album: Dark & Dirty World
Year Of Release: 2023
Format: FLAC (tracks)
Tracklist:
01. Dark and Dirty World (5:41)
02. Susanna (3:51)
03. Some Things Are Never the Same (3:59)
04. Runnin' into the Fire (4:24)
05. Hey Baby I'm Gone (3:54)
06. Ain't It a Shame (4:48)
07. Rainy Day April (3:15)
08. Lover of Unreason (2:18)
09. Lilly Likes Leanin' on the Piano (5:57)
Originally from Newfoundland, now calling Dartmouth, Nova Scotia home, Ted Simmons has unveiled his album, Dark and Dirty World.
The nine-song release comes in under 40 minutes and features collaborations with fellow Nova Scotian artists Carmel Mikol, who produced the title track, "Dark and Dirty World," and Norma MacDonald, who wrote "Lover of Unreason."
The album opens with "Dark and Dirty World," a deep, thought-provoking track. Throughout the track, Ted's vocals are serene yet melancholic. The lyrics of the chorus, "It's a dark and dirty world, I hear it all the time," are so true. It seems all we hear about is the "bad" in the world. Although a very depressive topic, it rings the truth.
"Ain't It A Shame" comes in at track six and possesses a blues-infused beat. I enjoyed this track, and it does a great job showcasing another side of Ted's abilities. I quickly found myself belting out the chorus, "Ain't it a shame, ain't it a shame, baby ain't it shame, I hear you callin' my name, and ain't it shame baby ain't it a shame," and tapping my feet along with the beat.
As for the other seven songs on the album, Ted's songwriting shines, and his style shows influences from various genres and artists. With lyrics ranging from topical social commentary to fun and humorously ridiculous tales to the poetry of love, loss, loneliness, and longing, there's something for everyone.