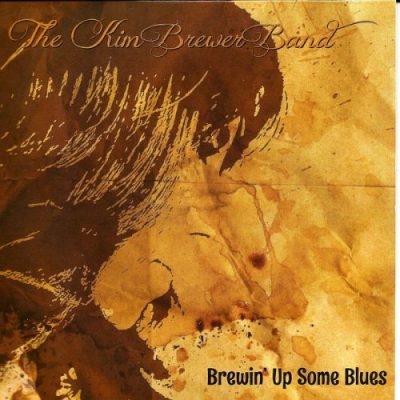 Artist: The Kim Brewer Band
Album: Brewin' up Some Blues
Label: Organ Den Studio
Year Of Release: 2014
Format: FLAC (tracks)
Tracklist:
01. Te Ni Nee Ni Nu
02. Good Lover
03. Caress Me Baby
04. Midnight Cannonball
05. That's Alright
06. Lovin' cup
07. Shake Your Hips
08. Why Are You so Mean to Me
09. Fever
10. I Idolize You
11. That's What Love Will Make You Do
12. You Were Never Mine
Kim Brewer-(vocals) Kim started her first blues band in the early '90's, playing with area musicians from her local blues society. That led to playing local bars and festivals. Soon Kim was a regular at the legendary, Stanhope House which afforded her band the opportunity to open for several national blues acts such as: Clarence Spady, Bobby Radcliff, and NRBQ. A high point at that time was getting signed to Stanhope House Records and recording a live disc titled, Femfest '94- Live at the Stanhope House, with headliner, Shirley Lewis .Kim and several other local female blues vocalists were recorded live at this day long festival celebrating women singing and playing blues. It was soon after this she had a change in priorities. Kim married, had a son, and took the next twelve or so years concentrating on raising a family. She is back singing her beloved blues with the blessing of her family. As a matter of fact, her son now plays bass and guitar.
Joe Mac-(guitar) Joe was born in Chicago and raised in Chicago and Detroit. He started playing guitar at age thirteen and by age fifteen was working in clubs and VFW halls. He has worked with or shared the stage with Nature's Divine, Enchantment, The Dramatics, The Floaters, Parliament Funkadelic, Parlet, and others before moving to LA and playing with a host of bands that went nowhere. While on the road, Joe was stranded in Chicago and decided to stay, after all, it was his hometown. In Chicago he fell into the blues and has worked or shared a stage with just about everybody playing blues in Chicago: Lonnie Brooks, Buddy Guy, Ronnie Baker Brooks, Eddy Clearwater, Lindsey Alexander, L.C. Walker, Toronzo Cannon, Eric Guitar Davis, Sam Lay, A.C. Reed, and a host of others. He now resides in Easton, Pa and is working with Kim Brewer.
Scott "Bones" Ward-(bass/vocals) Scott is a self-taught bass player who began playing with bands after high school. He played with Jay and the Techniques and Boy's Night Out, with members from Southside Johnny and the Asbury Dukes .Later, he played with drummer, Craig "C.J." Coyle in Lucky Seven, which was an R&B horn band, from Allentown, PA. Scott and Kim have also played in several blues bands together in recent years. " Bones" is a seasoned musician who really enjoys playing gigs with many of his musician friends. Currently he says he is, "Looking forward to whatever the future may bring with music."