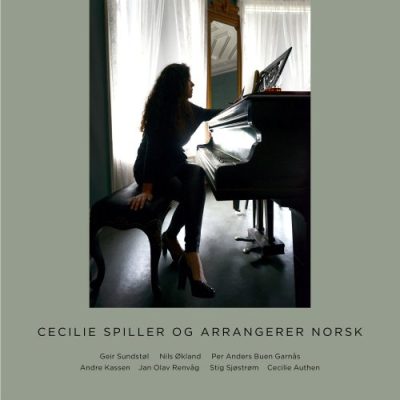 Artist: Cecilie Authen
Album: Cecilie spiller og arrangerer norsk
Genre: Jazz
Label: Talik Records
Year Of Release: 2023
Format: FLAC (tracks)
Tracklist:
1. Bøn
2. Fela
3. Fyrispel
4. Fyrispel
5. Salmetone fra Tuddal
6. Hurra for deg
7. Paal paa Haugen
8. Jondalen Kjærke – Bånsull
9. Lognvikvatn
10. Valle
Fascinated by a tonal language developed throughout time immemorial, Cecilie takes the listener towards everyman's music from older days and presents both new and older Norwegian in her own way.
Paal paa Haugen, or better known as Pål sine høner, is on this new release by Cecilie Authen, deliciously loaded into the Steinway grand piano and reinterpreted into soul balm. The 109-year-old vocal recording with Sibylla Lid opens the composition with all it has to offer of mechanical noise and the hiss of a bygone era. The fascination for a tonal language developed through time immemorial draws Cecilie towards everyman's music from older days.
On this production, which is her 5th release, Cecilie Authen has been inspired by the musical treasure chest from Telemark's deep valleys. Both Knut Buen, with his wealth of compositions and other Norwegian musical heritage primarily originating in the county, has been the basis for the recording. Cecilie has arranged, composed and improvised over melodies and themes from the vast range of folk music where copyright is not always so easy to determine and where generations have refined the expression.
Cecilie brings with her solid performers from different genre backgrounds, both folk music and the tonal landscape of jazz in Norway. One of our foremost harding fiddle players, Per Anders Buen Garnås, nephew of Knut Buen and co-musician on one of Cecilie's previous releases from 2016. Geir Sundstøl and Nils Økland known from several critically acclaimed releases and projects, as well as Andre Kassen, Stig Sjøstrøm and Jan Olav Renvåg who all form a super team that really brings out Cecilie Authen's ideas and interpretations in a beautiful and solid way.