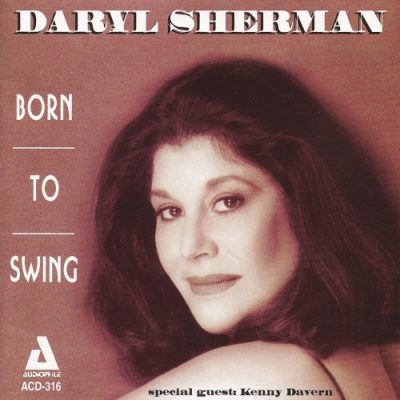 Artist: Daryl Sherman
Album: Born to Swing
Label: Audiophile
Year Of Release: 2014
Format: FLAC (tracks)
Tracklist:
01. Breezin' Along with the Breeze (feat. Kenny Davern)
02. Maybe It's the Moon
03. Trav'lin' All Alone (feat. Kenny Davern)
04. I Found a Million Dollar Baby
05. I'm Just a Lucky So-and-So (feat. Kenny Davern)
06. The Kind of Man a Woman Needs
07. Pretty Eyed Baby (feat. Kenny Davern)
08. Try to Forget
09. Happy as the Day Is Long
10. I Double Dare You (feat. Kenny Davern)
11. Bittersweet
12. What Kind O' Man Is You?
13. Bing Crosby Medley
14. Born to Swing (feat. Kenny Davern)
One of the finest swing singers of the 1980s and '90s, and a masterful interpreter whose sweet voice sometimes recalls Mildred Bailey, Daryl Sherman displays plenty of versatility on this effort. She not only sings a few standards (including "Breezin' Along With the Breeze," "I Found a Million Dollar Baby," and "I'm Just a Lucky So-And-So") but uncovers some real obscurities, including Walter Donaldson's "Maybe It's the Moon," Mary Lou Williams' "Pretty Eyed Baby," Jerome Kern's "Try to Forget," and Billy Strayhorn's "Bittersweet." The personnel and instrumentation change from track to track with such notable players making strong contributions as cornetist Ed Polcer, trombonist Bob Havens, clarinetist Kenny Davern, pianist John Sheridan, guitarist James Chirillo, bassist Frank Tate, and drummer Joe Ascione. On six songs, Sherman also plays piano, faring quite well on "Happy As the Day Is Long." In addition, there is a "Bing Crosby Medley" that she shares with singer/bassist Jay Leonhart that has the two vocalists providing brief excerpts from a couple dozen songs in a "And Then I Wrote" fashion. The main star throughout is Daryl Sherman's very appealing voice. Particularly on ballads, she shows quite a bit of individuality and, although she expresses a lot of emotions, there is an inner joy to her voice. One never doubts that she loves to perform this music.