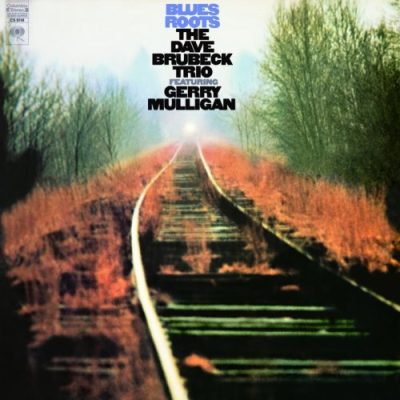 Artist: Dave Brubeck Trio feat. Gerry Mulligan
Album: Blues Roots
Label: Columbia/Legacy
Year Of Release: 1969/2023
Format: FLAC (tracks)
Tracklist:
01. Limehouse Blues (4:50)
02. Journey (8:58)
03. Cross Ties (11:08)
04. Broke Blues (5:00)
05. Things Ain't What They Used to Be (7:23)
06. Movin' Out (5:36)
07. Blues Roots (6:47)
Although this is a blues-oriented set, there is plenty of variety in tempos and grooves. The 1968 Quartet featured the leader/pianist, baritonist Gerry Mulligan, bassist Jack Six and drummer Alan Dawson. The repertoire on this LP ranges from "Limehouse Blues" (which is not really a blues) to "Things Ain't What They Used to Be" and several originals.These songs are average for 1968, but the soloing is remarkable and the musicians here are some of the best. "Journey" is a remarkably beautiful piano ballad, while "Blues Roots" narrowly rises above in it's epic scope, and over-the-top ending. This one, along with "Cross Ties" and "Blues Roots", are fairly progressive, drawing as much from post bop as blues and traditional Jazz, pushing toward avante-garde.