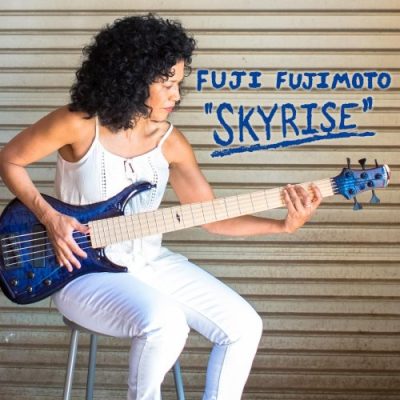 Artist: Fuji Fujimoto
Album: Skyrise
Year Of Release: 2016
Format: FLAC (tracks)
Tracklist:
01. Skyrise
02. Revolving Window
03. Regenesis
04. Mercurial
05. Backyard Starship
06. Light Tunneling
07. Love Untitled
08. Purge Ahead
09. The Big "W"
10. Gotcha for Real
In the pursuit of dreams we encounter obstacles that cause us to examine our capacity for growth. When we answer this call to expand, magical things happen. We rise up to meet the sky. May this album serve as a reminder of your constant journey upward, as far as your mind can see. Thanks for listening and keep ascending!
My favorite thing to do is write and arrange music then bring great people together to record it. I've spent most of my life as a side musician and have made many friends through my work. The best part of being a musician is the camaraderie that develops from the collective effort of performance, live or in the studio.