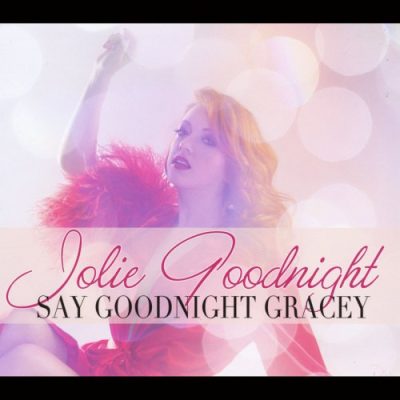 Artist: Jolie Goodnight
Album: Say Goodnight Gracey
Label: Sunbird Records
Year Of Release: 2013
Format: FLAC (tracks)
Tracklist:
01. These Foolish Things (Remind Me of You)
02. Basin Street Blues
03. Ain't Misbehavin'
04. You've Changed
05. After You Get What You Want, You Don't Want It
06. My Daddy Rocks Me
07. Pennies from Heaven
08. Sugar in My Bowl
09. Summertime
10. You Don't Know Me
Jolie Goodnight is a creative tour-de-force, an international jazz performer in love with all things decadent and delightful. Hailing back to the days of glitz and glamour, Jolie Goodnight has dazzled audiences around the US with steamy fan dances and sensational jazz singing. Although she is hailed as a staggering jazz singer, Goodnight is well known for her dirty blues tunes and surprising audiences with a larger than life voice, a voice that's been said to "drip from her mouth like sweet molasses."
Daughter of the legendary producer Joe Gracey and singer song-writer Kimmie Rhodes, Goodnight was born in Austin, Texas into a world-wide showbiz life. She began her career as an actress, performing in pieces including "Footloose," "Much Ado About Nothing," "The Way of the World," "Small Town Girl," "Hillbilly Heaven," and "Parade." A ravishing member of the illustrious Jigglewatts Burlesque Revue, it's no surprise that this sultry red-head was awarded "Best Tease" and "Audience Choice" at the Texas Burlesque Festival and is the 2012 2nd runner up for Miss Viva Las Vegas.
In love with the beauty of another era, she pursued a career as a pin up model, beginning in Rockabilly Magazine and later featuring in Retro Lovely, Pin Curl Magazine, Bachelor Pad, Pin Up Playing Cards, Texas Women with Texas Tattoos, and The Austin Post.
Currently, Jolie croons with her jazz band, performs burlesque as a member of the Jigglewatts, and will soon release her debut November 22nd.