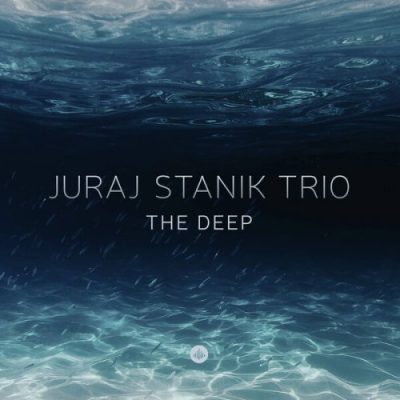 Artist: Juraj Stanik Trio
Album: The Deep
Label: Challenge Records
Year Of Release: 2022
Format: FLAC (tracks)
Tracklist:
01. I'll Close My Eyes
02. You Know I Care
03. The Deep
04. The Feeling of Jazz
05. Freedom Jazz Dance
06. More Than Ever
07. Chasin' Joe
08. Close Enough for Love
When Juraj Stanik asks you to write something for the sleeve of his new recording, you certainly don't say 'no'. In my case, bolstered by years of experience of his work, from the outstanding group 'Five Up High' through to his trio CDs like 'Shaken not stirred', 'Wow' and 'Inside out'. It always was and still remains a great pleasure to listen to Juraj. His playfulness with musical forms, his unexpected, funny but always controlled fantasies and that consistent, unmissable swing with his colleagues on bass and drums, all following the same groove. Jazz that I always regarded as a sort of homecoming.
But then, the new recording – 'The Deep' – brings yet another surprise. It's mostly about the tone of a number of the ballads on it, adding something romantic to his approach, with a gratifying affinity for melody that still feels safe in his own very personal interpretation. And always with that swing. Intelligent but never intellectual, with no pretentious pathos and none of that 'you just gotta listen to this!' feel. In a nutshell, pure.
It starts with 'I'll close my eyes', by the English bandleader Billy Reid, dating back to 1945, which oddly only scored a success when Buddy Kaye gave a positive spin to Reid's slightly dark text about a broken love affair, with the accent on loyalty. Then 'You know I care' by Duke Pearson (known from its 1965 nonet version with George Coleman and Pepper Adams) and Johnny Mandel's 1979 song 'Close enough for love'. It's telling that these pieces are mainly familiar from their vocal versions. Peggy Lee in the last case. Stanik makes beautiful jazz out of them with some immensely subtle playing.
As a CD, 'The Deep' is anything but monochrome, as you can hear from the title track written by Jasper Blom, inspired by the film of the same name. And Eddie Harris's 'Freedom jazz dance', which we know from Harris's own version with Cedar Walton on piano and the version by Miles Davis (with Herbie Hancock) on the celebrated extended bootleg version. With Juraj, it gains a masterfully controlled, contagious groove that's hard to get out of your mind.
"I wanted to make a trio CD that I was comfortable with myself", says Stanik. With a number of standards like Ellington's 'The feeling of jazz'. And with musicians he truly admired: bass player Frans van der Hoeven ('a fine, musical bassist') and the promising young drummer Tim Hennekes. Rubbing shoulders with these delicious standards, we have two compositions by Stanik himself, perfectly embodying the two sides of 'The Deep'. We have the elegant tenderness of his 'More than ever' and the pacy 'Chasin' Joe', which for me could have lasted three times as long. But the fact is that the same could be said for 'The Deep' as a whole. Hence my advice: enjoy its warm spirituality and playfulness. And then play it again and again.
Bert Jansma