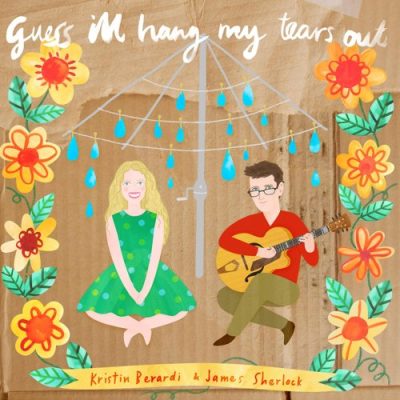 Artist: Kristin Bernardi, James Sherlock
Album: Guess I'll Hang My Tears Out
Label: ABC Music
Year Of Release: 2014
Format: FLAC (tracks)
Tracklist:
01. Change Partners
02. Tangerine
03. If I Only Had a Brain
04. Embraced I
05. The Bass
06. Budgie
07. Guess I'll Hang My Tears out to Dry
08. Charade
09. Like a Lover
Originally from Koumala, a tiny country town in North Queensland, jazz vocalist Kristin Berardi made National headlines when she won the Montreux Jazz Festival's International Vocal Competition in 2006.
In 2007 Kristin was the recipient of the Music Council of Australia/Freedman Fellowship which allowed Kristin to commission some of the worlds most dynamic young composers to arrange her compositions for the Jazzgroove Mothership Orchestra.
The Kristin Berardi Band led by Kristin Berardi was the 2008 debut release. The group performs Berardi's original compositions, showcasing her stunning voice.
2011 and Kristin Berardi Meets The Jazzgroove Mothership Orchestra is the exciting new collaboration representing many of the finest, dynamic, young improvisers in Australia, with Berardi as guest vocalist.
Kristin's warmth and incredible vocal control have made her a favourite with Australian, European and NY audiences and has established a reputation as Australia's finest young singer.
Kristin lectures in jazz voice at the Australian National University in Canberra and has held the position of guest lecturer in jazz studies at the Central Queensland Conservatorium of Music for the past five years.
Kristin's debut duo release with master guitarist James Sherlock was short listed for Best Australian Jazz Vocal Album at the renowned Bell Awards.