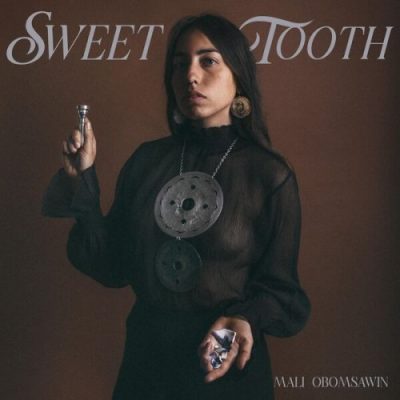 Artist: Mali Obomsawin
Album: Sweet Tooth
Label: Out of Your Head Records
Year Of Release: 2022
Format: FLAC (tracks)
Tracklist:
01 – Odana (4:15)
02 – Lineage (7:50)
03 – Wawasint8da (4:47)
04 – Pedegwajois (5:41)
05 – Fractions (3:10)
06 – Blood Quantum (Nəwewəčəskawikαpáwihtawα) (11:15)
New album from Wabanaki bassist, composer, and songwriter Mali Obomsawin highlights centuries of clever adaptation and resistance that have fueled the art and culture of Wabanaki people. Written as a compositional suite, the album Sweet Tooth, released in October 2022 on Out of Your Head Records, blends Wabanaki stories and songs with compositions addressing contemporary Indigenous life, colonization, and continuity. It's at once intimately personal, featuring field recordings of relatives at Odanak First Nation, but also conveys a larger story of the Wabanaki people. The compositions reveal threads that bind together blues, jazz, hymns, folk songs, and Native cultures, and foreground the breadth of Indigenous contributions to these genres.
"Telling Indigenous stories through the language of jazz is not a new phenomenon," Obomsawin explains. "My people have had to innovate endlessly to get our stories heard – learning to express ourselves in French, English, Abenaki… but sometimes words fail us, and we must use sound. Sweet Tooth is a testament to this." Sweet Tooth is a celebration of Indigenous innovation, and an ingeniously envisioned debut for this composer-bandleader.