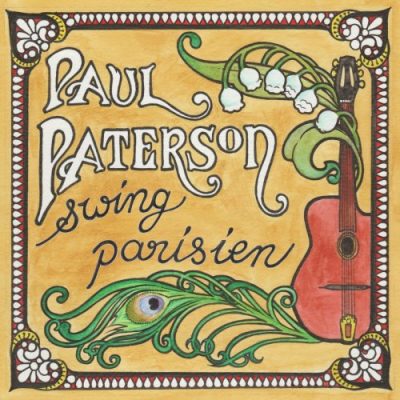 Artist: Paul Paterson
Album: swing parisien
Genre: Gypsy Jazz
Year Of Release: 2023
Format: FLAC (tracks)
Tracklist:
01. Oriental Shuffle
02. Troublant Boléro
03. La Gitane
04. Girl of My Dreams
05. Valurile Dunării
06. Georgia on My Mind
07. Avalon
08. Viper's Dream
09. Mélodie Au Crépuscule
10. Diminushing
11. Girl of My Dreams (Vintage 78 rpm Version)
Paul Paterson is an Edinburgh based guitarist who is widely recognised as one of the UK's leading gypsy jazz players.
Accompanied by his wife, Charlotte Paterson on double bass, the pair live out their adventures; dressing in vintage fashion and exploring the treasure trove of early string jazz music from artists like; Eddie Lang, Oscar Alemán, and Django Reinhardt.
They are lucky enough to attract the very best musicians to join them on their musical journeys.