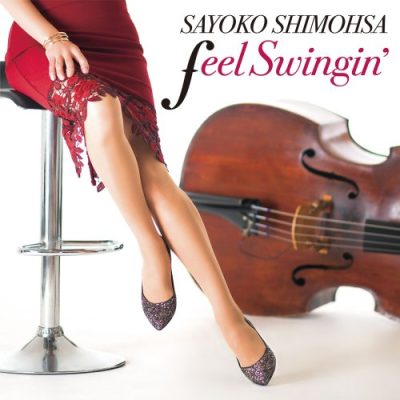 Artist: Sayoko Shimohsa
Album: Feel Swingin'
Label: Grace Notes Records
Year Of Release: 2022
Format: FLAC (tracks)
Tracklist:
01. The Lies Of Handsome Men
02. Come Fly With Me
03. Good Morning Heartache
04. April In Paris
05. In A Mellow Tone
06. The Boy Next Door
07. A Sleepin' Bee
08. The Folks Who Live On The Hill
09. Nogiku
The 2nd album of jazz singer Sayoko Shimohoso, who made her CD debut in 2020 in her 60s, is completed. This time she challenged to form a duo with Hiroshi Kagawa, a master of bass who co-starred in the 1st album. It's a relieving album full of live feelings.
Having lived with her grandfather's composer, Kanichi Shimofusa (known for her work such as the nursery rhyme "Tanabata-sama"), her childhood grew up in an environment where she only listened to classical music, and she was 3 Started playing the piano at the age of. She learns about the existence of jazz when she listens to the jazz number "Stardust" sung by The Peanuts at the ending of the TV show "Shabontama Holiday". She started taking jazz vocal lessons in her 40s when her child-rearing was calm, and released her debut album "Keep Steppin'" in 2020 when she was in her 60s.