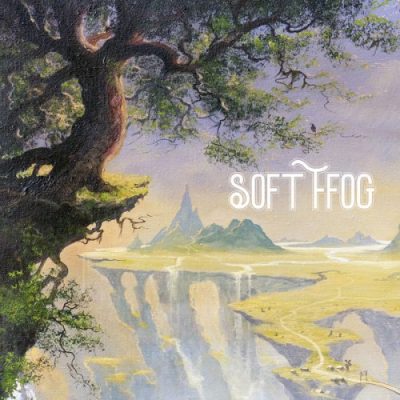 Artist: Soft Ffog
Album: Soft Ffog
Label: Is It Jazz? Records
Year Of Release: 2022
Format: FLAC (tracks)
Tracklist:
01 – Chun Li (9:44)
02 – Zangief (8:46)
03 – Ken (7:40)
04 – Dhalsim (9:28)
The first signing on Is it Jazz? Records, the new sub-label of Karisma Records, is the Norwegian instrumental quartet Soft Ffog. And what a perfect first signing for a prog rock label going into vast and scary jazz territory. As the band says themselves: Ever wondered what it would sound like if Jimi Hendrix joined Deep Purple pursuing to sound like Gentle Giant, and then failing miserably because of too much jazz consumption lately? Didn't think so, but anyhow Soft Ffog´s sound is unique, and draws parallels to the aforementioned acts in somewhat style, compositions and aesthetic, but is more rooted in jazz with their prolonged solos and improvisations. Soft Ffog started as one-off gig commissioned by Kongsberg Jazzfestival in 2016. Despite the success of this event, the band did not get the momentum it needed to be a proper working band. This combined with the busy schedules for the musicians in other bands and projects, the band only played gigs every now and then. These gigs did help refining their sound, so bandleader Tom Hasslan decided in 2020 that the time was right to record their first album with all Hasslan compositions. The band consists of band leader Tom Hasslan (Krokofant) on guitars, Axel Skalstad (Krokofant) on drums, Trond Frønes (Red Kite, Grand General) on bass and Vegard Lien Bjerkan (WIZRD) on keyboards. The album was recorded at Studio Paradiso with Christian Engfelt as engineer and producer. The combined members of Soft Ffog have probably played with everyone in the Norwegian jazz scene, but here they do their own thing and they're combining the sounds from King Crimson with Terje Rypdal, Deep Purple with Pat Metheny, and it sounds awesome! Beware of blistering guitar solos, gnarly bass, crazy drums and supersonic keyboard playing!