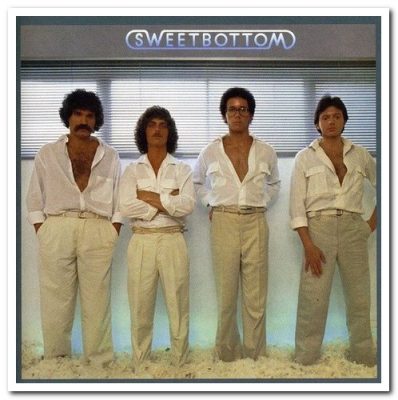 Artist: Sweetbottom
Album: Angels Of The Deep
Label: Elektra
Year Of Release: 1978
Format: FLAC (tracks)
Tracklist:
1 Electro-Strut
2 Angels Of The Deep
3 Amazon Ritual
4 Her
5 Momentary Change
6 Veena Deva
7 Monique
8 Shrapnel In My Ankle
Hailing from Milwaukee, Wisconsin, Sweetbottom started out as a fusion band, making their classic self titled album on a local label in 1978. Elektra Records picked up the album, changed it around a little and issued it as Angels of the Deep.
Sweetbottom is an obscure american jazz fusion/rock band from USA formed in 1973 by brothers Daryl and Duane Stuermer. They had a short career lasting until 1980 when they disbanded. They had a reunion in 2003 but gone unnoticed. The second album released in 1978 named Angels of the deep issued at Elektra is a very worthy jazz fusion album. I was simply schocked how low ratings this album has, to me was a very pleasent ride from start to finish.Pieces like the title track with some excellent keyboards, Veena Deep with intricate arrangements and great m,usicianship. Famous Daryl Stuermer do not appear on this release , because was already to busy with Genesis as touring guitarist. His brother holds the voice on the only pieces with voice of the album Monique. Really solid album with great performance, totaly unknown and very under rated for sure. I will give 4 stars easy, pleasent surprise. The album was re released on CD 30 years later, but I hold the vinyl version because is cheaper then the CD and can be bought with pocket money from some on line stores, I guess somewhere between 8-10 $. Fans of the genre can take some spins worth it. Don't look at the low rating of the album, and don't judge it by the cover aswell just try it.
Elektra took a chance on Sweetbottom after their fairly interesting debut and the band signed a deal with the New York-based label.Recordings of a second album started instantly, this time at the Shade Tree Resort Studio in Lake Geneva.The new Sweetbottom album saw the light in 1978 under the title "Angels of the deep".
Looking at the front cover you can hardly believe that this will be a good and far from commercial-tending album.But the shock comes with the very first notes, presenting an even more mature and well-worked group of skillful musicians, playing solid and extremely balanced Jazz/Fusion with incredible instrumental breaks and a superb ability to mix acrobatic exercises with more melodious textures.The music is based on the great performance of Warren Wiegratz on saxes and synthesizers with a nice supporting group on guitars, bass and drums.The atmosphere can get pretty exotic at moments (the only true link with the hillarious cover of the album), but contains also music forms of delicacy and deep virtuosity.Numerous, inspiring shifting tempos, funky touches and somewhat orchestral keyboards offer a marvelous listening experience.Wiegratz'es work on sax delivers a heavy Jazz flavor with some sharp, loose solos, while a couple of tracks present a less dynamic and more laid-back style of Sweetbotom with rural vibes, performed on acoustic textures and flutes.
Pretty great and less known smoky US Fusion, which deserves a wider recognition.Solid release from the first to the very last minute, definitely a must-have for fans of the style.