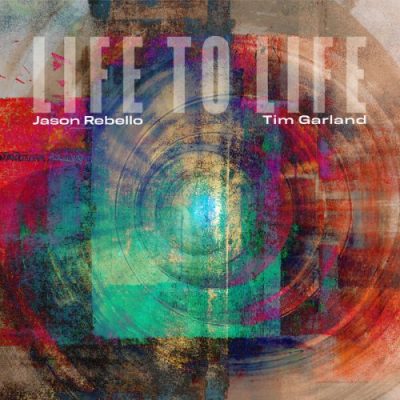 Artist: Tim Garland and Jason Rebello
Album: Life to Life
Genre: Contemporary Jazz, Post-Bop
Label: Whirlwind Recordings
Year Of Release: 2023
Format: FLAC (tracks)
Tracklist:
1. Two to Go (7:19)
2. Soul Resonance (5:44)
3. The Missing Ingredient! (3:58)
4. This Morning (6:44)
5. No Hope No Tears (6:28)
6. Fire of Benevolence (5:02)
7. Children's Song No. 6 (3:59)
8. As Free as the River (5:24)
9. Samaii for Peace (5:42)
10. Black Is the Colour (4:30)
Personnel:
Tim Garland: tenor, soprano and sopranino sax, bass clarinet
Jason Rebello: piano
'Life to Life' documents the culmination of three decades worth of respectful colleagueship between two of the UK's most revered jazz musicians – keyboardist Jason Rebello and multi-reedist Tim Garland. Rebello and Garland are both lauded musicians who between with them have worked with luminaries such as Sting, Chick Corea, Wayne Shorter and Jeff Beck.
Album opener 'Two To Go' refers to Rebello and Garland sharing the experiences of life on the road, a change of pace follows with 'Soul Resonance'. "With these two new pieces" says Tim, "I wanted to minimise any compositional complexity and embody the essentials; the first with a solid but unhurried groove and the second through use of tone, line and spaciousness". 'One Morning' and 'Samaii For Peace' are from Garland's back catalogue, reinterpreted here as duets.
Other tracks include Rebello's compositions 'As Free As The River' and the flowing, yet intricate 'Fire Of Benevolence' demonstrate his fine compositional skills and allow Garland's honeyed sax lines to standout. 'Life to Life' ends with a new and evocative arrangement of the Appalachian / Scottish folk tune 'Black Is The Colour (Of My True Loves Hair'). "There's an elemental beauty about some of these folk melodies," says Garland, "they're irreducible, a form of human expression that feels timeless. It's powerful to tap into something so raw."
Garland and Rebello assuredly demonstrate their shared instinctive and visceral musicianship on this 10-track duo record, which serves as an authentic output of the story so far of a strong and long-lasting friendship between two highly accomplished musicians.