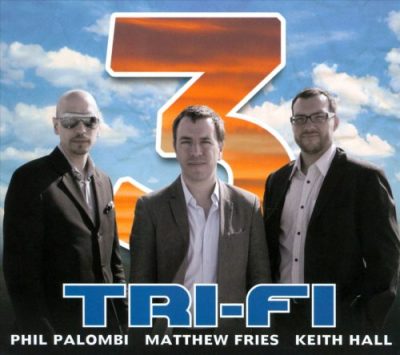 Artist: Tri-Fi
Album: 3
Year Of Release: 2010
Format: FLAC (tracks+.cue)
Tracklist:
01. Clipped Wings (9:46)
02. Take What You Want But Don't Touch My Herring Shoes (6:26)
03. The Long Journey Home (6:06)
04. Repercussions (7:53)
05. You & Me (6:44)
06. Argentina (8:58)
07. Unnamed Road (6:23)
08. Hannah Bugs (5:06)
09. Afterimage (3:37)
TRI-FI is back with our third release aptly titled "3." Since 2003, we have been developing what reviews describe as an unmistakable sound – contemporary, full of vibrant swing and deeply rooted in the tradition of the classic piano trio.
Recorded in NYC (with the help of a few hundred of our closest friends) this new album is made up of entirely original compositions, and recorded with obsessive attention to sound quality. We think it's our best outing to date and we hope you enjoy it! Give it a listen.
This recording is dedicated to the memory of Ed Thigpen, a mentor and friend to us and so many other musicians.