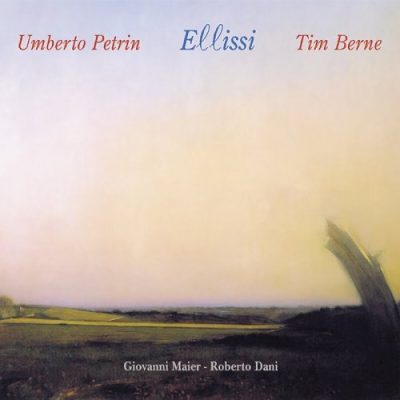 Artist: Umberto Petrin & Tim Berne
Album: Ellissi
Label: Splasc(H) Record
Year Of Release: 1999
Format: FLAC (tracks+.cue)
Tracklist:
01. Soggetti (for Piero Guccione): a) Terra b) Il Canto della Sera (11:17)
02. SAMO (4:36)
03. …continua (…De Kooning's Woman) (3:28)
04. Forme Prossime (for Luigi Pagano) (3:35)
05. Tempi Molto Moderni (7:32)
06. Post-Human-Scape (4:58)
07. The Dripper (8:59)
08. Visioni di Tristano No.1 (around Leave Me) (5:48)
09. Canto Segreto per Susie (8:50)
American tenor saxophonist Tim Berne joins Umberto Petrin's piano trio for four of the nine tracks on this CD, which features tunes written by the pianist. Petrin launches a broadside in the liners, stating that "avant-garde" and "experimentalism" are no longer relevant terms, but that idea and form should hold sway. Regardless, Petrin is a masterful performer who exudes both delicacy and an appreciation for more advanced modes of expression. Coming across as a sort of left of center Kenny Barron, Petrin has absorbed many influences in developing an original, sensitive style. Here, he brings out the best in Berne, who is rarely recorded as a sideman. The saxophonist fits in beautifully, never hogging the limelight, but nonetheless impressing with his flow of ideas. If anything, this recording might bring a wider audience to both players, who are underappreciated giants of the genre.