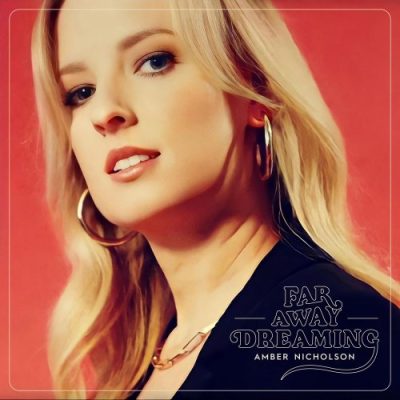 Artist: Amber Nicholson
Album: Far Away Dreaming
Year Of Release: 2023
Format: FLAC (tracks)
Tracklist:
01. Heart To Stone
02. Far Far Far
03. Oh (Where Are You)
04. My Silence
05. That I Believe
Once upon a time in a land far far away, Amber Nicholson was the lead singer in an indie rock band in Texas. Amber's self-released EP, 'Far Away Dreaming', is her debut solo effort, and is set for release on February 24. 'Far Far Far', the first single from the EP dropped on January 27, and the stunning track is far far far away from any fairy tale.
Amber Nicholson first started playing piano at the age of 5, with the aim of one day becoming a concert pianist. Her early ambitions didn't stop there, and she has since become a critically acclaimed singer and songwriter, and has not only performed in and around her hometown of Fulshear, Texas, but she's also put back by educating others.
Amber's debut EP, 'Far Away Dreaming', was co-produced by Amber herself alongside Jacob Meador, the latter of whom also served as engineer, at Orchestrate Sound, in Needville, Texas. With 5 original songs, we hear Amber go the full spectrum of emotions, as she lays her soul bare, sharing about love, loss, and perseverance.