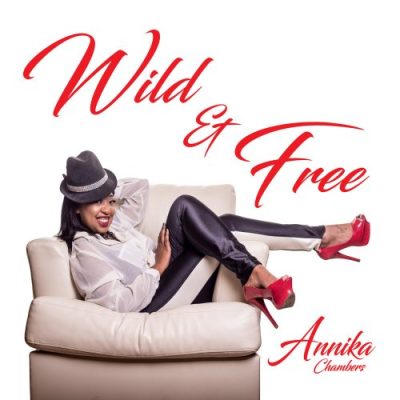 Artist: Annika Chambers
Album: Wild & Free
Label: UTR Music Group
Year Of Release: 2016
Format: FLAC (tracks)
Tracklist:
01. Raggedy and Dirty
02. City in the Sky
03. Better Things to Do
04. Give up Myself
05. Six Nights and a Day
06. Put the Sugar to Bed
07. Reality
08. Don't Try and Stop the Rain
09. Why Me
10. I Prefer You
11. Piece by Piece
12. Love God
The beautiful and talented Annika Chambers hails from Houston, Texas. As a child, she always wanted to sing, but her dreams of enlisting in the Army and attaining a degree in radio and TV broadcasting took her on a slight detour.Since completing her 7 1/2 year term with the US Army, Annika has blazed the Houston blues music scene. With her self-motivated career taking the city by storm, Annika has had the opportunity to work with many of the well-known talents in the area such as Brad Absher, Paul Ramirez, The Mighty Orq, and many others. In the fall of 2012, Annika along with The House Rules Band entered the International Blues Competition. Although they did not proceed past the final round, she has had numerous opportunities to showcase her talent. After the city-wide competition, Annika took advantage of an opportunity to create a demo CD with Larry Fulcher of the Phantom Blues Band and Richard Cagle, both of whom were judges for the IBC Competition.
To everyone's surprise, this has turned into what will be a professionally produced album from Montrose Studios. The album "Making My Mark" features numerous Grammy award winning musicians and artist who graciously offered their time and patience to make this a project a success. With the album still in the works, Annika has gained a large amount of publicity, allowing her to host a listening party with most of the musicians from the album prior to the album release for purchase. There is no preparation the world can take for the debut of Annika Chambers' "Making My Mark." So take a moment and enjoy the Annika Chambers experience and make sure you do what she says when she says
Annika was awarded the 2013 Houston Press Award for Best Female Vocals. She was also nominated in the Best Blues category with several other great musicians of the city. This year she was nominated for Best Blues in Houston by the Sammy Awards.