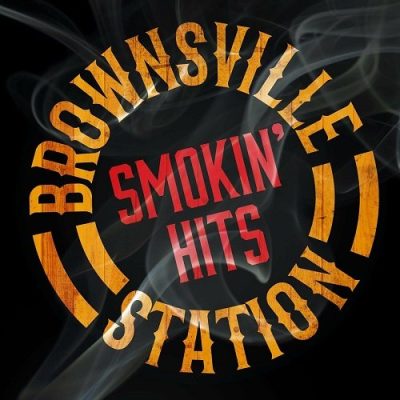 Artist: Brownsville Station
Album: Smokin' Hits
Label: Warner Music Group – X5 Music Group
Year Of Release: 2020
Format: FLAC (tracks)
Tracklist:
01. Smokin' In the Boy's Room
02. Lightnin' Bar Blues
03. Meet Me On the Fourth Floor
04. Hey Little Girl
05. Barefootin'
06. Sweet Jane
07. Kings of the Party
08. I'm the Leader of the Gang
09. I Got It Bad for You
10. Let Your Yeah Be Yeah
11. Question of Temperature
12. I Get So Excited
13. Do the Bosco
14. Wanted (Dead or Alive)
15. Rumble
16. Roadrunner
17. My Boy Flat-Top
18. Hello, Mary Lou
19. Guitar Train
20. City Life
21. Cadillac Express
22. Blue Eyed Girl
23. Be-Bop Confidential
24. Rock with the Music
25. Mama Don't Allow No Parkin'
A Detroit area rock & roll band formed in 1969 by guitarists Cub Koda and Mike Lutz, Brownsville Station's original members also included T.J. Cronley (drums) and Tony Driggins (bass), with Henry Weck replacing Cronley on drums in 1971. Initially influenced by Chuck Berry, Bo Diddley, Jerry Lee Lewis, and other '50s rockers, their early albums included inspired covers and genre-faithful originals, all presented in Marshall stack, double bass drum bigness. Far more effective as a live act (with Koda's on-stage banter influencing everyone from J. Geils' Peter Wolf to Alice Cooper), the group finally hit paydirt in late 1973 with its number three hit, the Koda and Lutz-penned "Smokin' in the Boys Room." After the group disbanded in 1979, Koda went on to a career as a solo recording artist (see separate entry) and as a journalist for several music magazines before succumbing to kidney disease in the summer of 2000. Lutz went on to produce artists for Atlantic and Epic/Sony Records, performed with the band No Mercy, and co-wrote songs and toured with fellow Michigan rocker Ted Nugent. Weck also went into engineering and producing, working with artists in the Atco and Atlantic Records stable, including the band Blackfoot. Lutz and Weck joined forces again in 2012, releasing a new album, Still Smokin', that same year, and then returned to the road as Brownsville Station in 2013 with a lineup that also featured guitarists Billy Craig and Arlen Viecelli.