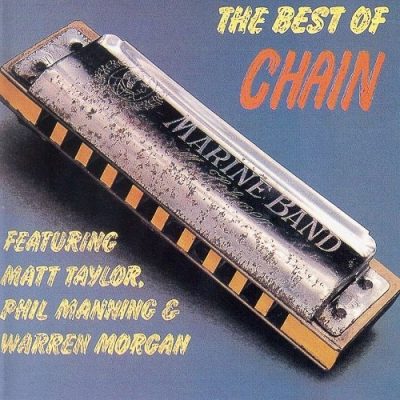 Artist: Chain
Album: The Very Best Of Chain
Label: Infinity
Year Of Release: 1978
Format: FLAC (tracks)
Tracklist:
01. Gertrude Street Blues
02. Black and Blue
03. 32/20
04. Judgement
05. Blow in D
06. Boogie (Edited Version)
07. Lightning Ground
08. Mr. President
09. Snatch It Back and Hold It
10. Two of a Kind
11. Im Gonna Miss You Babe
12. Feelings (Edited Version)
Formed in 1968 in Melbourne Chain has been the most influential blues/rock band in Australia. Phil Manning (guitar and vocals), bassist Barry Sullivan and Drummer Barry Harvey were a loud brash trio. With the joining of Matt Taylor on vocals and harmonica in 1970 the band took on a tougher, bluesier edge. Today Dirk Dubois is on bass. Best known for the song "Black'n Blue" they had several chart entries and reached double gold status for "Toward the Blues" which is still on general release and probably the longest permanently available rock/blues album in Australia.