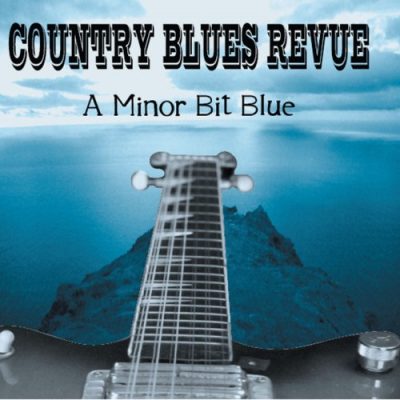 Artist: Country Blues Revue
Album: A Minor Bit Blue
Year Of Release: 2012
Format: FLAC (tracks)
Tracklist:
01. And In Time
02. Santa Fe Basin Blues
03. A Minor Bit Blue
04. Ophelia
05. Voodoo Queen
06. Missed the Point
07. Designated Lover (feat. Roberta Donnay)
08. I Ain't Got You
09. Rockability
10. That's Alright Mama
11. Comfort (feat. Roberta Donnay)
12. No More Bad News
13. The Blues Chose Me
Marc Malin, Harmonica Mike Handler, Larry Diaz and Arne Bey make up the core of CBR or Country Blues Revue out of Santa Fe NM . They have been nominated 3 times in two years for the nationaly judged New Mexico Music Awards. Twice for best Blues song of the year"Gamblin Wheels" and "The Blues Chose Me". This year they won the award for best Country Song of the year 2012 for "I Aint Got You". Some of the main events they have played include the Music Awards at the Sandia Casino in Albququerque NM, The Silver City Blues Festival opening for Zydeco "Rosie Ledet", Thirsty Ear Music Festival (2 yrs running)opening for" T Model Ford "and "Asleep At The Wheel" Santa Fe Bandstand, Santa Fe Blues Festival.
"With some of the old and some of the new, A Minor Bit Blue blends a good roux and gumbo of blues tinged with jazz in Country Blues Revue's day of reckoning. It confirms Country Blues Revue as promising interpreters and writers of the blues." David McGee San Francisco Blues Society Review (see full review below)
"A Minor Bit Blue by Country Blues Revue. This is the second album of easy-going, unpretentious music by a Santa Fe band fronted by singer and guitarist Marc Malin and "Harmonica" Mike Handler (I forget what he plays). The rhythm section for most of the tunes consists of bassist Larry Diaz and drummer Arne Bey. A host of local musicians make cameos here, as does one out-of-towner, singer Roberta Donnay, who is probably best known for being one of Dan Hicks' Lickettes in recent years. She takes turns with Malin singing lead on "Comfort," a breezy little song that sounds like something Hicks himself might record. Here are a few reviews:
Despite the name, CBR doesn't limit itself to country blues. In fact, several songs feature horns. The musicians take a stab at rockabilly on the original song "Rockability" and a cover of "That's All Right." Some tunes like "No More Bad News" (featuring call-and-response vocals between Malin and Stephanie Hatfield) hint at New Orleans funk.
My favorite songs on this album include the good-time cover of The Band's "Ophelia" and the swampy "Voodoo Queen" featuring Handler growling the vocals and Terry Diers on accordion. But CBR saved its best for last, another one rooted in the swamp called "The Blues Chose Me."