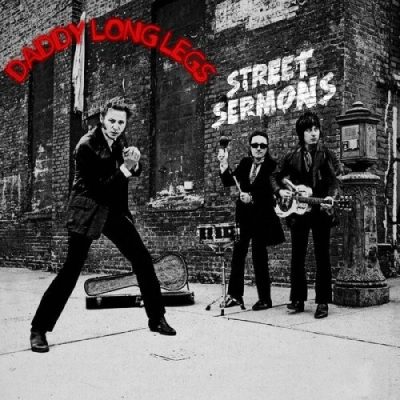 Artist: Daddy Long Legs
Album: Street Sermons
Genre: Blues Rock, Alternative
Label: Yep Roc Records
Year Of Release: 2023
Format: FLAC (tracks)
Tracklist:
1. Street Sermon (2:25)
2. Nightmare (3:23)
3. Rockin' My Boogie (3:51)
4. Harmonica Razor (2:00)
5. Been a Fool Once (3:17)
6. Star (3:51)
7. You'll Die Too (3:02)
8. Silver Satin (3:15)
9. Two Dollar Holler (3:10)
10. Ding-Ding Man (2:31)
11. Stop What You're Doin' (3:22)
12. Electro-Motive Blues (4:05)
The alternative, punk blues-bashers DADDY LONG LEGS return with their fourth studio Album: STREET SERMONS. The expansive, new territory that the New York City-based trio cover on Street Sermons is thanks to producer Oakley Munson (The Black Lips). Featuring contributions from legends like John Sebastian of the Lovin' Spoonful and Stiff Records veteran Wreckless Eric, DADDY LONG LEGS punch a necessary hole in the 21st Century landscape, both sonically and spiritually.