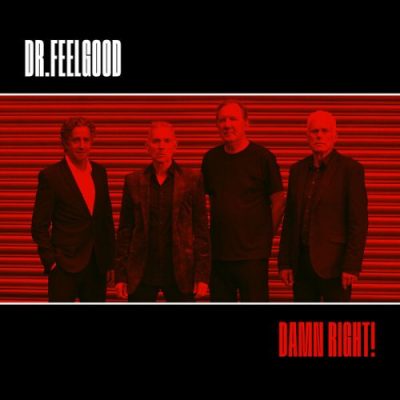 Artist: Dr. Feelgood
Album: Damn Right!
Label: Grand Records
Year Of Release: 2022
Format: FLAC (tracks)
Tracklist:
1. Don't Pull Your Punches (3:36)
2. Put the Blame on Me (3:28)
3. Put Your Money Where Your Mouth Is (3:36)
4. Damn Right I Do! (3:30)
5. Take a Second Look (2:54)
6. Blues Me (2:46)
7. Keep It Under Cover (3:31)
8. I Need a Doctor (3:56)
9. Mary Ann (3:11)
10. Inside Out (2:50)
11. Last Call (2:44)
The legendary British rhythm'n'blues band Dr Feelgood return with 'Damn Right!', their first album of all original material. Up until now, the group have nearly always mixed covers with self-penned songs but for their latest release guitarist Gordon Russell and singer Robert Kane have come up with eleven new tracks meaning there's not a cover version in sight. Damn Right! was recorded in Southend and reunited the group with world renowned bassist Dave Bronze in his other role as producer. He knows the band better than most having been a big part of the Dr Feelgood story in the early 1990s. Drummer Kevin Morris says the album was made in true Dr Feelgood fashion – quickly : € We had two days of rehearsals, then four days in the studio. The studio has a nice big room so we moved everything into there and did the whole thing in the round. Gordon was very much the musical director with Dave and the engineer Rees Broomfield getting it all down on tape ready to mix. € The songs themselves had come together with very little fuss too, as Gordon explains : " I put the tunes down and then sent them to Robert to sort the lyrics. It didn't take long for us to have enough songs for the album." Dr Feelgood have always done their own songs but this impressive new album heralds an exciting new era. The Feelgood factor is back – Damn Right it is!