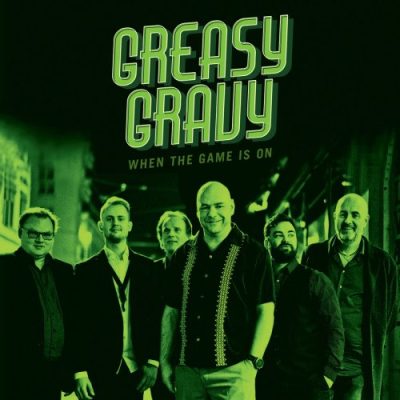 Artist: Greasy Gravy
Album: When the Game Is On
Label: Big H Records
Year Of Release: 2017
Format: FLAC (tracks)
Tracklist:
01. Tell It to My Heart
02. Love on the Rocks
03. Good Thing
04. Like a Stone
05. When Love Comes Around
06. Love Potion No. 9
07. Soulfood
08. When the Game Is On
09. I-m a Worried Soul
10. Everybody Understands the Blues
11. Memphis Train
After almost 20 years on the road, this is the studio debut from Greasy Gravy. Even the Norwegian/California resident, super guitarist, Kid Andersen received this CD very well. "Really excellent players, and definitely one of the top blues/soul singers in the country." This band plays classic soul music, specifically music from the glory days of the 60s and 70s. They also take inspiration from contemporary music, and together make this a rare, wonderful production that will never bore your ears. "When The Game Is On" comes complete with a full spectrum of musical quality and quivering pleasure. The songs are mainly self-written and brings about a fresh approach. This has made the project both more original and vital.