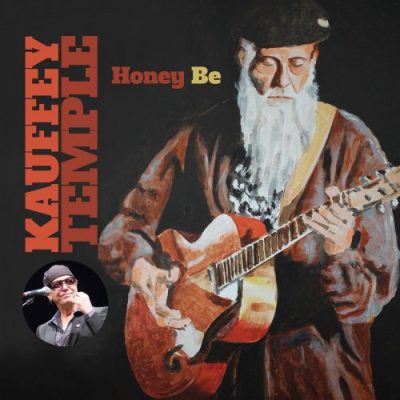 Artist: Kauffey Temple
Album: Honey Be
Year Of Release: 2016
Format: FLAC (tracks)
Tracklist:
01. Honey Be
02. Me and John Henry
03. Mr. Bojangles
04. Dig It
05. Crashing Down Blues
06. Holy Cow (Live)
07. Cheshire Moon (Live)
08. Hey Good Lookin' (Live)
09. Ya Ya La La (Live)
10. Poor Boy (Live)
11. Whatcha Gonna Do (Live)
Gary Wickizer (AKA Mo' Kauffey) was totally original and unique. Whether it was his original material or re arranged classics, Mo' put his stamp on it. Describing his music as 'Americana', a combination of folk-n-blues roots, Mo' did close to 150 dates a year for over 3 decades. This is the 6th CD Mo' has put out. It represents his legacy. Mo' has played with Mel Brown, Colin Linden, Ken Hamm, Rock Bottom, Doc MacLean & Shawn Kellerman, (guitarist & musical director for Lucky Peterson). Originally from Colorado, Mo' moved to Guelph On. Canada over 15 years ago, and quickly became a force in the Folk & Roots community. The collaboration with Harp Player, Pete Temple started a couple of years earlier, after Pete left 'the Douglas Watson R&B Revue' which had great success and critical acclaim, (Maple Blues Award Nominee, CD 'Broken Hearted Man'). What Mo' liked about Pete's harp style was his bluesy, 'Call & Answer' approach, which went very well with his lyrical writing style. Also, Pete's solo's always hinted at the melody and themes of the songs, which Mo' really appreciated. This CD, dedicated to Mo's memory and musical legacy, is for his friends, fans, relatives and musical collaborators. Also his wife 'Rosita' 'Honey Be'.