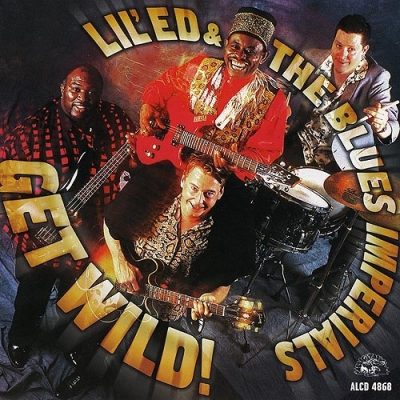 Artist: Lil' Ed & The Blues Imperials
Album: Get Wild!
Label: Alligator Records
Year Of Release: 1999
Format: FLAC (image+.cue)
Tracklist:
1. Singing Slide 3:07
2. You Got to Stop 2:04
3. Standing on the Corner 2:33
4. Too Late 4:52
5. Compact Man 3:44
6. She Don t Love Me No More 3:29
7. Nothing I Wouldn't Do 3:29
8. Change My Way of Living 6:22
9. Independent Superwoman 2:58
10. The Monkey and the Rabbit 4:36
11. The Cannonball 3:32
12. Once in a Lifetime 4:36
13. Get Out! 3:26
14. Pet Cream Man 3:43
After disbanding his group to take time off to clean up his life, Lil' Ed re-formed the Blues Imperials for this 1999 entry, his first for Alligator since What You See Is What You Get. The good news is that the time off had totally reinvigorated Ed's playing, singing, and songwriting, as he ultimately turned in a great batch of originals infused with blistering raw energy. The only non-originals out of the 14 tracks assembled here are nice takes on "Too Late" and "Pet Cream Man," both tunes written by Ed's uncle and principal inspiration, the late J.B. Hutto. Call this a comeback album if you must, but if great, raw Chicago blues is your thing, consider this one great album, period.