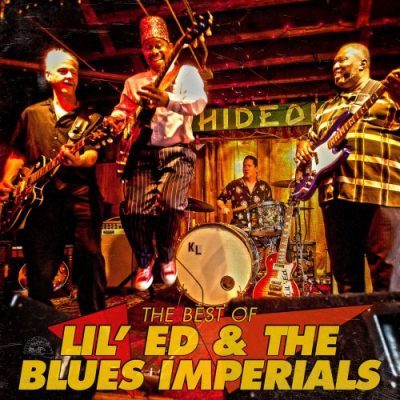 Artist: Lil' Ed & The Blues Imperials
Album: The Best Of Lil' Ed & The Blues Imperials
Label: Alligator Records
Year Of Release: 2015
Format: FLAC (tracks)
Tracklist:
01. Chicken, Gravy And Biscuits (remastered)
02. Master Charge (remastered)
03. Packin' Up (remastered)
04. Nobody's Fault But My Own (remastered)
05. Pride And Joy (remastered)
06. Musical Mechanical Electrical Man (remastered)
07. Check My Baby's Oil (remastered)
08. Tired Of Crying (remastered)
09. Jump Right In (remastered)
10. Older Woman (remastered)
11. Midnight Rider (remastered)
12. Icicles In My Meatloaf (remastered)
13. I Still Love You (remastered)
14. I Love My Baby (remastered)
15. Never Miss Your Water (remastered)
16. My Chains Are Gone (remastered)
17. 20% Alcohol (remastered)
18. Old Oak Tree (remastered)
19. Every Man Needs A Good Woman At Home (remastered)
20. Hold That Train (remastered)
Over 90 minutes of crucial houserockin' blues from Lil' Ed & The Blues Imperials. Lil' Ed Williams carries on the ultra-raw bottleneck blues tradition of Chicago. From smoking slide guitar boogies to romping shuffles to the deepest slow blues, Williams is a true bluesman. He's a wildman guitarist, a remarkably gritty and soulful vocalist, and a songwriter who combines the toughest blues emotions with a great sense of humor. Along with his blistering, road-tested band, the Blues Imperials, Lil' Ed has been tearing up clubs and festival stages all over the world for nearly 30 years, with no signs of slowing down. This Best Of includes fan favorites Chicken, Gravy & Biscuits, Pride & Joy, Midnight Rider, Icicles In My Meatloaf and 16 more!