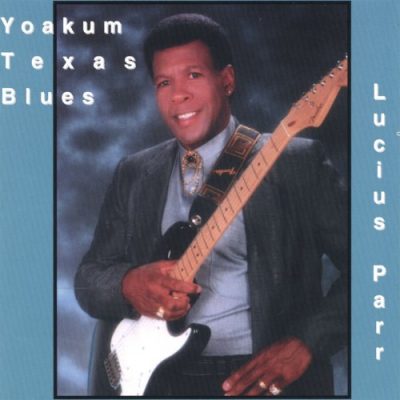 Artist: Lucius Parr
Album: Yoakum Texas Blues
Year Of Release: 1996
Format: FLAC (tracks)
Tracklist:
01. I Miss You
02. Yoakum Texas Blues
03. Don't Call My Name
04. You Can't Have Your Cake (and Eat It Too)
05. Georgia
06. Pack Your Bags
07. You Say You Don't(but You Do)
08. Don't Drink and Drive
09. Things Love Do
10. The Thang to Do
Lucius and Lamar Parr – Albert Collins' young Arizona cousins – are back with a follow-up to their 1995 debut CD for Do It Right. Like all good sophomore efforts, Yoakum Texas Blues represents a significant step forward. Lucius shows off his Collins influence most prominently on the title track, an instrumental shuffle, but his playing is featured on all but a couple of cuts. Lamar is an increasingly capable vocalist who sounds a bit like Lonnie Shields. These guys might have a tough act to follow within their own family, but they show every sign of making it on their own. This is a solid offering of contemporary blues that should help the Parrs move beyond regional exposure.