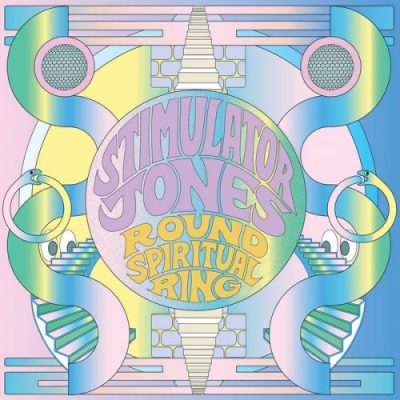 Artist: Stimulator Jones
Album: Round Spiritual Ring
Label: Stones Throw Records
Year Of Release: 2022
Format: FLAC (tracks)
Tracklist:
1. Arrive (3:36)
2. What You Want (3:40)
3. Pain Inside (4:00)
4. Sherbet Sky (4:30)
5. Love Will Light Your Dreams (4:08)
6. Peace, Love, Respect & Adoration (4:12)
7. Vilified (2:50)
8. Impossible (3:04)
9. Talk To You (3:51)
10. Keep On Mashing (3:18)
11. All I Gotta Do (3:01)
As a grade-schooler listening to the radio in his dad's car, Stimulator Jones thought Prince was singing "round spiritual ring" on the hook of "Raspberry Beret." The adult Stimulator Jones, aka Sam Lunsford, now knows all the lyrics to "Raspberry Beret" – and can play the song on virtually any instrument, from bass to sitar – but when the time came to title his new album, he decided to name it after that misheard lyric.
Round Spiritual Ring shows a more personal and vulnerable side than Stimulator's debut Exotic Worlds and Masterful Treasures, with lyrics that touch on his struggles with depression and chronic pain. But Sam is an optimist at heart, and his album's overarching message is that love and connection are the forces that will ultimately save us. Round Spiritual Ring also symbolizes the connectedness of everything, what Sam calls "repetitive forces in the world" – think DNA, the planets, or vinyl records.