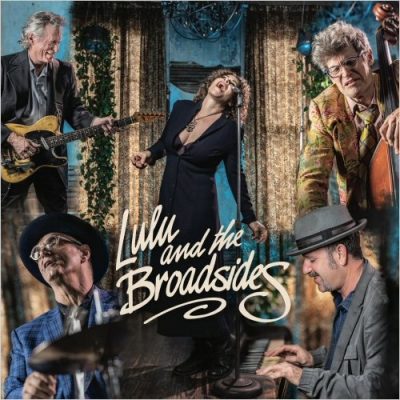 Artist: Lulu & The Broadsides
Album: Lulu & The Broadsides
Label: Continental Record Services
Year Of Release: 2022
Format: FLAC (tracks)
Tracklist:
1. That's A Pretty Good Love (2:57)
2. A-Grade (3:00)
3. How Do I Stop (4:22)
4. I Need Somebody (6:05)
5. Ice Cream Man (3:42)
6. Razorburn Blues (2:36)
7. You're Trouble (4:43)
8. Bigger In Texas (3:05)
9. Take My Advice (4:33)
10. Into My Arms (6:30)
11. Magical Spell (4:07)
THE EDITED PRESS RELEASE: "For more than two decades, over the course of a career that took her around the world and back again, singer-songwriter Dayna Kurtz circled back to New Orleans constantly, building a musical community and a fan base until finally, in 2013 she was able to put down roots in the city and make it her home base. And what blossomed is one of New Orleans' best-kept secrets.
For decades, to those in the know, she's been admired as a writer's writer and a singer's singer, and with the Broadsides she's backed by what can only be called a supergroup of aces — bassist James Singleton (James Booker, Clarence "Gatemouth" Brown), drummer Carlo Nuccio (Dr. John, Tori Amos), keyboardist Glenn Hartman (New Orleans Klezmer All-Stars) and guitarist Robert Maché (Continental Drifters, Steve Wynn).
Kurtz already carved out a name for herself by amassing a repertoire of obscure soul and R&B gems, as well as originals that could have been unearthed from the same record hound's favorite crypt — all caressed with the rich, rough and smoky vocals a reviewer once described as positively addictive. Her eclectic choices and compositions, mining rock 'n' roll, blues and R&B, have more often than not shone the light on her talent for the low, slow burn, with trademark deep-pitched and honeyed vocals that smolder.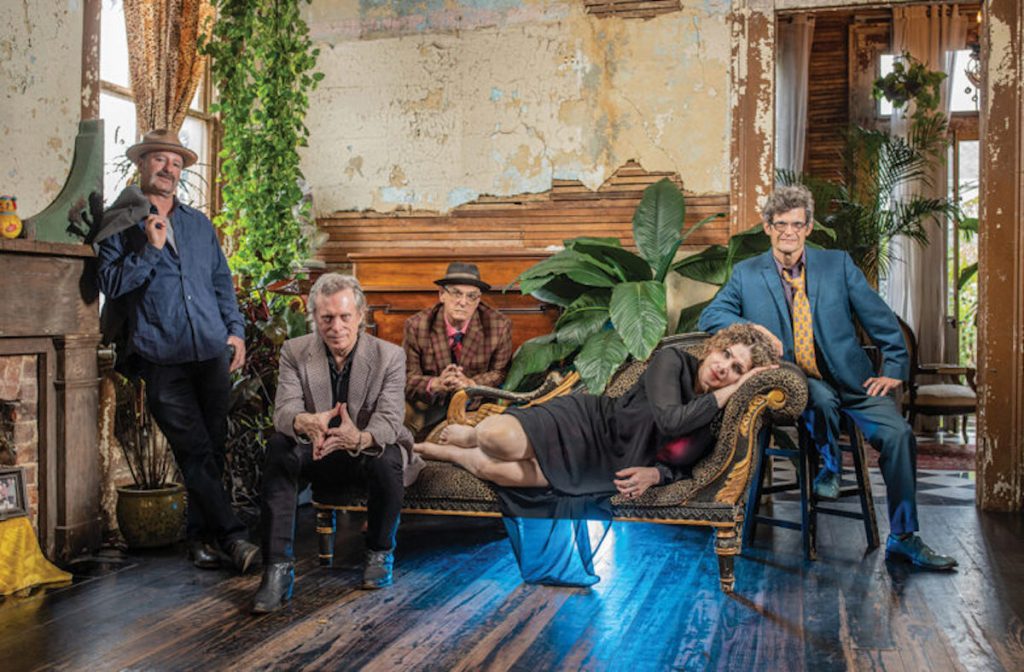 Lulu And The Broadsides is where she decides to sizzle, slinging made-for-dancing sets of vintage rhythm and blues with the emphasis on rhythm. Formed in part to respond to demand from New Orleans' hip, thriving underground dance scene, the band have already been invited to slots at both the French Quarter Festival and the New Orleans Jazz and Heritage Festival, plus club residencies that dependably pack the dance floor.
With a wide-mouthed, window-rattling sound that stacks up solidly alongside the great blues shouters — Big Maybelle, Big Mama Thornton and more — Lulu And The Broadsides double-dog dare you not to get out there and move what the good Lord gave you. There's the whomping Pretty Good Love, their scorching, primal take on Iggy Pop's I Need Somebody, the noirish strut of You're Trouble and Kurtz's tenderly aching, sounds-like-a-classic soul-ballad How Do I Stop.
This is heart-thumping, pulse-pounding blues for both body and spirit, for joy and desire — scorching ballads for slow grinds side-by-side with red-hot movers to jump and jive to, with a nasty beat and a wild guitar. You'll sweat through your dress, kick off your heels and get back on the dance floor barefoot."
By Darryl Sterdan