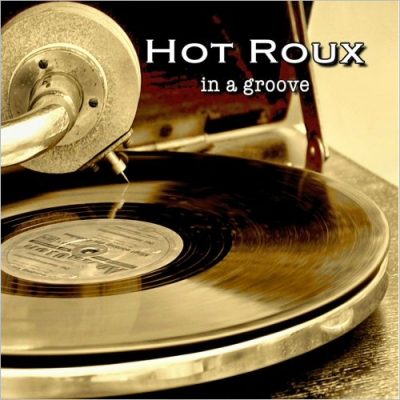 Artist: Hot Roux
Album: In A Groove
Label: Hi Hat Records & Entertainment
Year Of Release: 2022
Format: FLAC (tracks)
Tracklist:
1. Boy Scout Knot (3:21)
2. Wanted (3:37)
3. Modern Day Jezebel (3:18)
4. Get In A Groove (4:31)
5. Wasting Time (3:48)
6. After The Happy Ends (3:01)
7. A Little Too Late (3:23)
8. My Bird (3:37)
9. 88 On The 99 (3:46)
10. Hard Times (3:37)
11. Meat And Three (3:17)
12. Blow, Rumble, Shout (3:38)
HOT ROUX is a fresh, energetic original band with a sound and genre all their own. A nice sized portion of Lou'sianna blues meets swampy rock n'roll and always rooted in rhythm and harmony. Drummer and lead singer Jerry McWorter has penned all their original tunes along with bassist and vocalist Brent Harding. HOT ROUX features equally powerful guitar work of Ed Berghoff and/or Kyle Jester. Both players have a unique stamp of originality and style.
Hot Roux hails from Ventura, CA, and has been a local favorite for the last several years. The band meets the expectations of its moniker: in Louisiana parlance a roux is a base sauce made of spices, flour and butter. These musicians serve up a tangy smorgasbord ranging from straight blues to rockabilly to swampy Cajun flavor rock n'roll.
Hot Roux's first record, "Strangers Blues", was released in July 2015 sparking national and international attention and radio airplay. June 2017 the band released their second CD, "Hometown Blues", once again on Hi Hat Records and is garnering rave reviews. Hot Roux keeps a very active west coast tour schedule playing all the best blues venues and hot spots such as Biscuits and Blues (San Francisco), Poor House Bistro (San Jose), The Torch Club (Sacramento), Canyon Club (Agoura Hills), Club Fox (Redwood City), Howie's (Medford OR, The Saloon (San Francisco)… and many more. The band has provided a strong groovin' rhythm section backing such famed blues performers as Kenny Neal, Kim Wilson, James Harman, Mitch Kashmar, guitarist Albert Lee and more. For years, Hot Roux has worked closely with the Santa Barbara Blues Society as a backing band to their many high profile events and award winning artists.