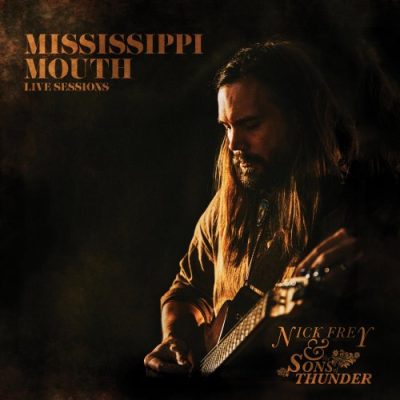 Artist: Nick Frey & The Sons Of Thunder
Album: Mississippi Mouth (Live Sessions)
Label: Foster The Sound Records
Year Of Release: 2022
Format: FLAC (tracks)
Tracklist:
01. Mississippi Mouth (04:04)
02. Day The Steel Mill Closed (05:57)
03. Give It All I Got (04:35)
04. Broken Down and Without Walls (04:18)
05. North Star (04:44)
06. Come By My Way (04:36)
07. O Caged Bird (05:27)
Nick Frey and the Sons of Thunder is making a splash with their debut album "Mississippi Mouth". Frederick, Maryland-born Frey grew up in a musical home, inspiring him to begin songwriting when he was a teenager. He performs with his New Orleans native wife and band The Sons of Thunder. Their "heart-wide-open lyrics and soulful sound find their roots in Americana folk, blues, and roots-rock." Their debut album is a collection of folk rock songs recorded live last year, with accompanying visuals of their live sessions. The tracks are big and classic Americana, full of energy and heart, the perfect track to grill outside on a hot day with a cold glass of lemonade and a popsicle. Fans of The Avett Brothers or Tyler Childers should check out this album.