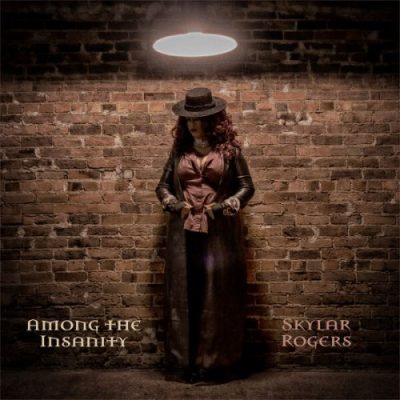 Artist: Skylar Rogers
Album: Among the Insanity
Genre: Blues
Label: Blue Heart Records
Year Of Release: 2023
Format: FLAC (tracks)
Tracklist:
1. Love in the Left Lane (3:52)
2. Among the Insanity (4:35)
3. One Last Kiss (4:18)
4. Ride That Lightning (5:04)
5. Blame It on Rock & Roll (4:41)
6. When It's Broken (3:48)
7. Step It Up (3:30)
8. Both Sides of the Tale (3:09)
9. Between Friends (4:18)
10. Femininity (3:28)
11. The Water (3:56)
12. Apology Not Accepted (3:43)
The "Hard Headed Woman" is back with her sophomore release, 'Among the Insanity,' taking the listener on a journey, from hard-driving roots/rock/blues to soul-wrenching melodies. Produced by Terry Wilson (Teresa James & The Rhythm Tramps, Trudy Lynn), the 12 tracks were recorded by an all-star cast of studio musicians, including Bennett Salvay, Terry Wilson, Billy Watts and Brannen Temple. Rogers bares her soul and sings from the depths of her heart, bringing an intense yet sensitive energy to every song.